Hospital Discharge Service
Our Hospital Discharge Service is provided in Blaenau Gwent, Caerphilly, Monmouthshire, Newport and Torfaen counties.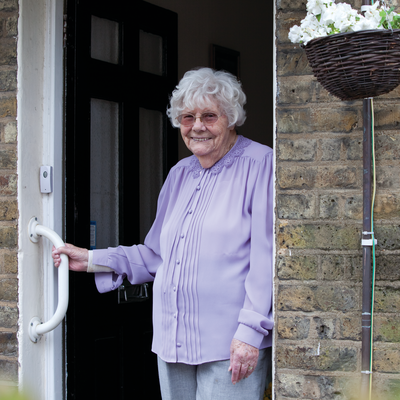 A person may be referred to the service by hospital staff, social services, family members, a friend or carer or you may choose to contact us personally.

The service operates Monday to Friday, is free of charge and is in addition to any help that social services or other agencies may already be providing.
If you would like to discuss any of the points below:-
MONITORING, EMOTIONAL SUPPORT AND GENERAL ADVICE
NUTRITIONAL / SHOPPING NEEDS
BENEFITS or FINANCIAL ASSESSMENTS –
ATTENDANCE ALLOWANCE, PERSONAL INDEPENDENCE PAYMENT, CARERS ALLOWANCE, PENSION CREDIT, BLUE BADGES, COUNCIL TAX REDUCTIONS AND HELP WITH GRANTS OR ANY OTHER FORMS NEEDING TO BE COMPLETE.
FREE HOME SECURITY AND FIRE ALARM CHECKS, ENERGY SUPPLY ISSUES
HOUSING ISSUES AND ADAPTATIONS AROUND THE HOME
HELP IN MAKING CONTACT WITH OTHER RELEVANT SERVICES / AGENCIES TO MAINTAIN INDEPENDENCE AT HOME
HELP IN TRYING TO MEET ALL PHYSICAL HEALTH AND PERSONAL CARE NEEDS
NB – ANY OF THE ABOVE SUPPORT CAN BE OFFERED TO BOTH CLIENT AND THEIR CARER, FAMILY OR PARTNER.
Please Contact the Hospital Discharge Service on: –
Blaenau Gwent area
Tel: 01495 718548
Email: hdsblaenau@agecymrugwent.org

Caerphilly area
Tel: 01495 227039
Email: hdscaerphilly@agecymrugwent.org

Monmouthshire area
Tel: 01873 850619
Email: hdsmon@agecymrugwent.org

Newport area
Tel: 01633 238310
Email: hdsnewport@agecymrugwent.org
Torfaen area
Tel: 01633 238310
Email: hdsnewport@agecymrugwent.org