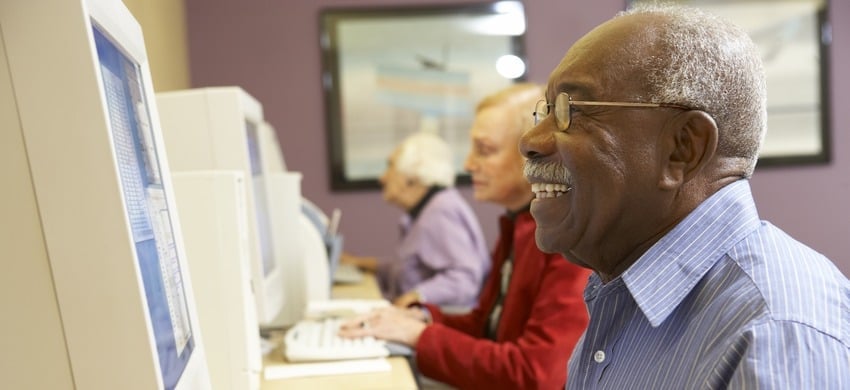 Age Cymru Gwent is a great place to work. Could you bring your skills to our team? See our latest vacancies below.
Working for Age Cymru Gwent
Are you looking for a career where you can be part of an organisation that really makes a difference to people's lives?
Come and join us.
We have 40+ years' experience in care in the community. We believe in dignity and respect at all levels – in our care of our service users and our relationships with our co-workers, funders and corporate partners. If you are looking for a career in the care sector our track record is second to none -we actively train and develop our staff and encourage them to progress – most of our team leaders and service managers have been promoted from front line work to management, through hard work, commitment and training.
We reward our staff with competitive rates of pay, 25 days' holiday a year plus bank holidays and an excellent contributory pension scheme which we encourage all our staff to join – not just the higher earners. We offer regular professional supervision and support. We have a variety of working patterns on offer – part time, full time, weekday and weekend work, and bank work by arrangement with your manager to suit your commitments.
In return we expect the best from you – commitment to the job, respect for your colleagues and service users and a real desire to make a difference to the lives of our service users.
If there are no current vacancies listed below, please take a look at the other ways you can get involved with us.
Current vacancies with Age Cymru Gwent
Age Cymru Gwent Job Applications

For any Job Vacancies that are posted, you will need to complete the attached Job Application Form.

Gardeners Needed! £8.74 per hour

Are you looking for a few hours' work? Do you drive? Then we have the ideal job for you. We have seasonal vacancies for gardeners in Caerphilly Borough, Blaenau Gwent and Newport - if you are interested please call Choices on 01495 360159 or 01633 656371.

Home Support Workers - Choices Service

Our Choices Home Support Service provides a range of paid for services to older people in their own homes. The services include cleaning, shopping, driving, gardening, dog walking, laundry, nail cutting, and low level house maintenance. Positions are available from a few hours a week.

If you are interested please call Choices on 01495 360159 or 01633 656371.