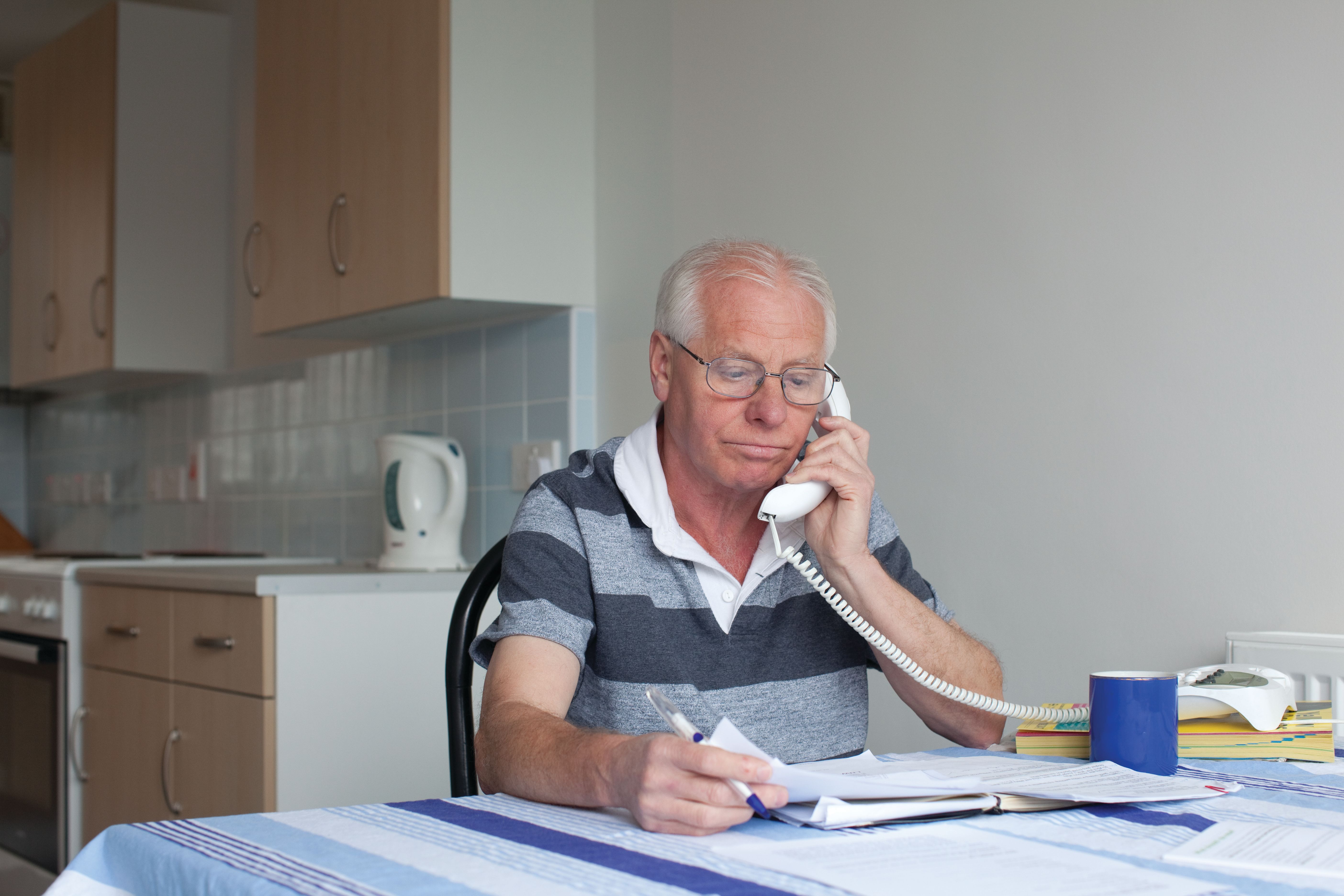 We offer a free and confidential Welfare Benefits entitlement check. If there are entitlements identified, we can advise you on how to proceed with making applications, and can offer practical support with completion of difficult and off putting benefits forms. If you or your partner are over pension age and concerned about making ends meet or managing with a disability or illness, please get in touch.
In the last year (1 Oct 18 - 30 Sept 19) we helped older people identify and apply for over £2.26 million in unclaimed benefits! This money improves quality of life, helps to maintain independence, and supports local services.

Forms are completed in your own home, by a trained Volunteer. All our visiting volunteers undertake a Disclosure and Barring Services check.

Mrs G says: 'I requested help to fill in the Attendance Allowance form and each of my phone calls was dealt with quickly, efficiently and in a very pleasant manner. When [the volunteer] arrived she had the most lovely nature and competently tackled the numerous questions with humour and tact. The service I have received from you is faultless.'

Call our friendly advisors to discuss your situation. Your call is confidential and we will not share information about you without your consent.

If you think you would like to be a volunteer for this service - we would love to hear from you.
Please click here for further information on the Benefit Advocate Volunteer role.
Contact
Information and Advice Service Tel. 0333 241 2350 or email infoandadvice@ageukdevon.co.uk

Your Feedback
We are always trying to improve what we do, so we welcome your feedback at any time. To find out how you can provide us with your suggestions, click this link to our Comments, Compliments and Complaints page. We look forward to hearing from you.