Computers, internet, smart phones, tablets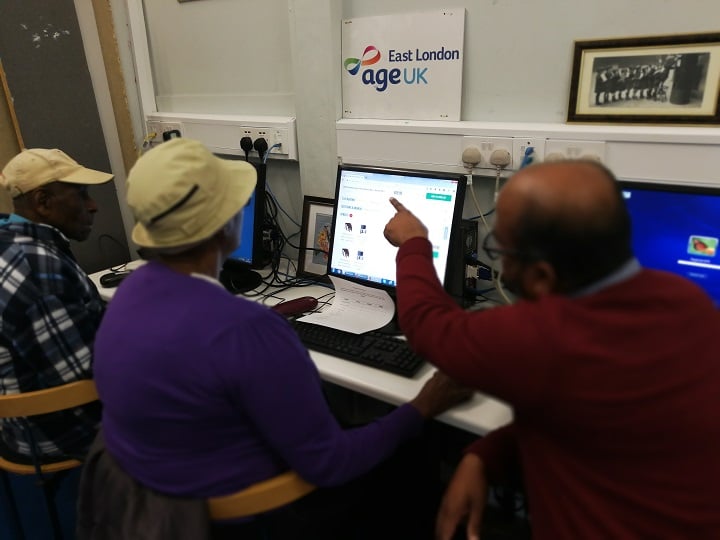 Would you like to learn how to use a computer and the internet? Having problems with that mobile phone or other gadget? Would you like to get further with your computing skills? Want to know how you can book appointments and pay for things online?
Why digital inclusion? More and more information is available via the internet and keeping in touch with friends and relatives happens a lot by e-mail or social networking sites
Newham
We offer a friendly drop in helping you to increase your computer skills such as Word processing, internet, email, internet shopping, digital photography and social networking; we can help with gadget (mobile and ipad/tablet) setup. Drop by and say hello!
Where: 655 Barking Road, London, E13 9EX
When: Mondays 2- 4pm
Telephone 020 8503 4800
Email: info@ageukeastlondon.org.uk
Please note that this course is currently fully booked.
Tower Hamlets
Drop in sessions
Where: Caxton Hall, Caxton Grove, E3 2EE
Email: info@ageukeastlondon.org.uk
Telephone: 0207 183 3032
Home visits in Tower Hamlets
If you are enable to leave home, we can offer to visit you at home and help you to learn how to use your laptop, computer or smartphone.
For more information please contact linessa.wicks@ageukeastlondon.org.uk