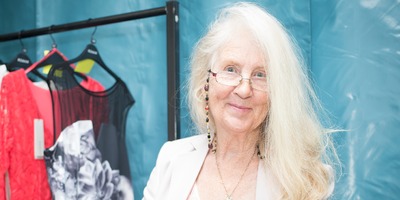 Looking to bag a bargain, declutter your life, or volunteer? You can do all three at our charity shops in Hull and East Riding of Yorkshire.
About our shops
Age UK Hull has one charity shop located in the Healthy Living Centre, Porter Street.
Telephone: 01482 591 505.
Other Age UK charity shops in Hull are located at Holderness Road, Newland Avenue and the North Point Shopping Centre. Good quality second hand merchandise can be purchased at low prices. All of the shops depend upon donations of clothing, bric-a-brac, books and toys.
As with many charitable organisations operating shops, Age UK Hull depends upon donations, from members of the public, of old and new items.
Having several charity shops located throughout the city of Hull and the East Riding of Yorkshire means that we are on the doorstep of many people living here, allowing most people to bring their goods into their nearest shop by hand. People who are not located close to one of our shops or are simply unable to venture out on their own can give their nearest shop a call (telephone numbers are below). The shop can then arrange to be collect donations directly from someone's home.
Donating items
To arrange collection of any items you may wish to donate, please call one of the Age UK shops listed below. Unfortunately we have only a limited collection service available at the Porter Street shop.
Age UK shops will accept many items as donations, including:
Ladies and mens clothing
Childrens clothing
Hats, shoes, belts etc.
Books
Videos / DVDs and music
Toys and games
Jewellery
Paintings and ornaments
Please note that we cannot accept items of furniture or certain electrical goods.
Other Age UK charity shops in Hull and the East Riding of Yorkshire
Newland Avenue
Age UK Shop
133 Newland Avenue
Hull
HU5 2ES
Telephone: 01482 440 497
Holderness Road
Age UK Shop
Unit 283 - 287
Holderness Road
Hull
HU8 8TD
Telephone: 01482 229 153
Bransholme
Age UK Shop
6 North Point Shopping Centre
Goodhart Road
Bransholme
Hull
HU7 4EE
Telephone: 01482 823 290
Anlaby
Age UK Shop
42 Hull Road
Anlaby
Hull
HU10 6UA
Telephone: 01482 651 776
Hessle
Age UK Shop
Unit 1 Orchard Centre
The Square
Hessle
HU13 0AA
Telephone: 01482 640 600
Cottingham
Age UK Shop
177 Hallgate
Cottingham
HU16 4BB
Telephone: 01482 847 376
Beverley
Age UK Shop
22 Wednesday Market
Beverley
HU17 0DJ
Telephone: 01482 887 727
Shop with us online
If you want to shop online from the comfort of your own home, why not visit our Ebay shop?