Keeping Creative: Creative Writing & Zine-Making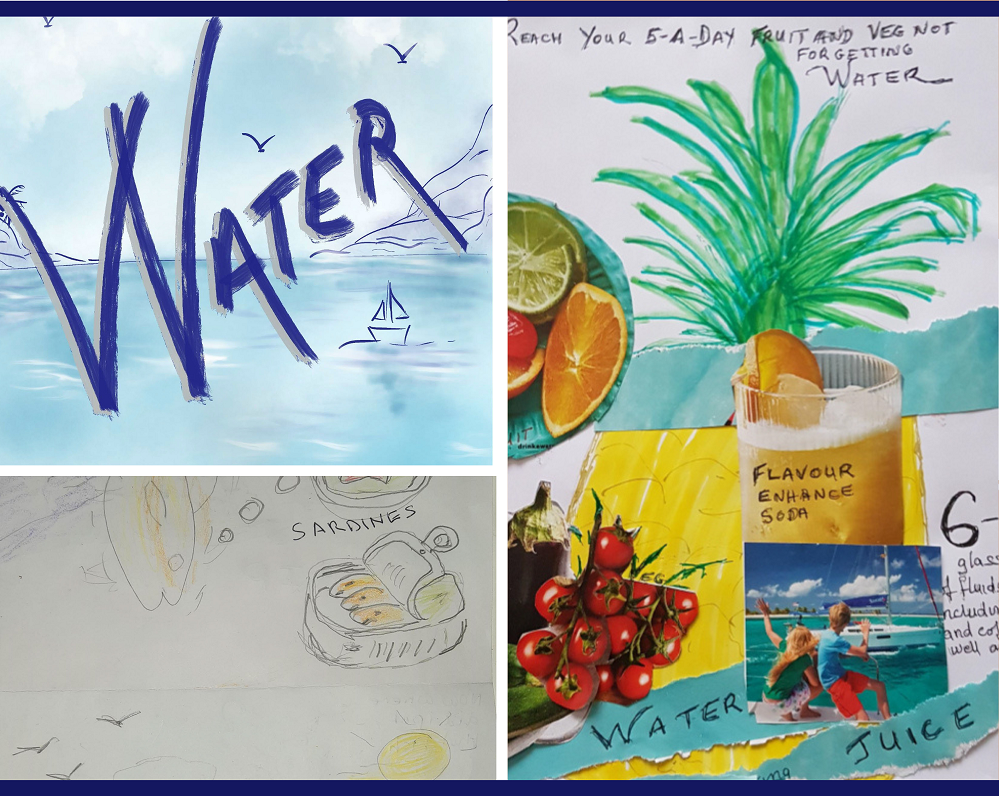 Interviews by volunteer Samuel Clark
Recently, we ran a Creative Writing project with the charity Create. The weekly Creative Writing' sessions brought together a group of people (60 yrs+) to connect, find and develop their writing skills. On the Create website, it says that "Unleashing creativity ignites imaginations, develops confidence and builds relationships. Like setting off a firework, our professional artists light the touch paper and our participants discover new found self-belief and a desire to try more…" The workshop certainly seemed to achieve this!
Taking part in a creative activity can work wonders in helping to improve how we feel, with the power to sharpen our skills and lift our mood! This is something that is true of many different activities and hobbies. When it comes to creative writing, it has been shown to enable improvements in self-expression, reduce stress levels and generally improve mental and physical health!
The Creative Writing sessions provided prompts to generate ideas for short stories. Those that took part were given helpful advice and guidance and the final pieces were shared with the group. Everyone was keen, often proud to share their writing and an anthology of some of the work can be found here. We'd encourage you to take a look!
https://www.ageuk.org.uk/bp-assets/globalassets/islington/partner-activities/artlinks-islington-creative-writing-21aug05.pdf
We were delighted to hear people's thoughts about the workshops and we've included some thoughts and reflections on the Creative Writing workshop from participants Devika and Chris.
Devika Banerjee's Experience
Devika, originally from Calcutta spent her student and professional life focused on the written word and she cares deeply about languages. After studying English in India she journeyed to Paris to work there and continue her studies in French at the Sorbonne. She then went on to work in the creative arts as well as working as an interpreter and translator here in the UK. As a professional, freelance, single Asian woman she approached the creative writing course with an aim to stretch her creative muscles and begin writing her story.
"It's a relaxed and comfortable framework with other ladies and gentlemen that just want to free flow with their imagination. I found that I was able to 'renew my mojo' and get writing again."
She told me that the sessions were welcoming, engaging and that she was able to examine her strengths and weaknesses as a writer. This came about from the feedback the group provided and by having the chance to listen to other people's work. The instructors also provided really valuable feedback.
"What was very nice was getting encouragement from the facilitators. They were very enthusiastic, motivating and encouraging'."
Devika had a lot to say on the subject of wellbeing and its connection to creativity.
"Doing something that I'm enjoying and being appreciated definitely enhanced my sense of feeling good."
As creative writing allows you to look inward at the broad range of emotions, Devika compared the process to meditation.
"It's a meditative process, looking inward seeing what's hurtful, what's painful, and what's giving you a lot of joy. In terms of mental health and wellbeing, it's key. Also, doing the course, she reflects 'You can find a certain like-mindedness, a smile or just an encouraging gesture. Those things are important and the course definitely added to my sense of wellbeing."
Chris's Experience
Having a creative mind and a keen interest in learning, Chris has also been taking part in journalism and photography classes. She told us of the connection that you are able to feel when attending and how that can be especially beneficial for wellbeing.
"It does help, you have some sense of purpose, some sense of community. The other people in the Creative Writing group were nice and the coordinators were really good and kind."
Chris said that she was able to draw on personal experiences for her writing. One of these experiences is from last year when she unfortunately fell and fractured her ankle. Thankfully, two members of the public stepped in to help her.
"I wrote about the two strangers that helped me, that they were really, really kind, considering COVID. They were really attentive and had no hesitation in supporting me."
Following the Creative Writing sessions, Create also partnered with Age UK Islington to deliver a Zine-making workshop. A zine is like a DIY book that anyone can make, including images and text. It could be just one page or many pages that tell a story or reflect on an experience.
"Some of the clients had not tried Zine-making before and it was clear that they really liked the creative freedom that it gave them", says Carmen Alcovedes, Activities Co-ordinator, Age UK Islington.
Click the link below to see more of the wonderful Zines that were created in the workshop, around the theme of "Water":
https://www.ageuk.org.uk/bp-assets/globalassets/islington/partner-activities/collaborative-zine---water-21july20.pdf
Having a regular time to take part in creative activities can be incredibly helpful and contribute to our individual wellbeing and happiness.
If you'd like to explore other creative events hosted by Age UK Islington, take a look at our Get Together page on our website, where there's more information and you can book.
A warm welcome will await you at any of these events. If you'd like to have a chat about any of the activities, call Carmen Alcovedes, Activities Co-ordinator, 020 7281 6018 / CAlcovedes@ageukislington.org.uk.
There's further information about the Creative Writing Workshop on the Create website, including feedback from Corrinne, Islington carer, who looks after her father aged 94 years. Click here for the article.
https://createarts.org.uk/2021/07/older-carer-corrinne-on-joining-our-creative-writing-project/