Keeping Safe & Independent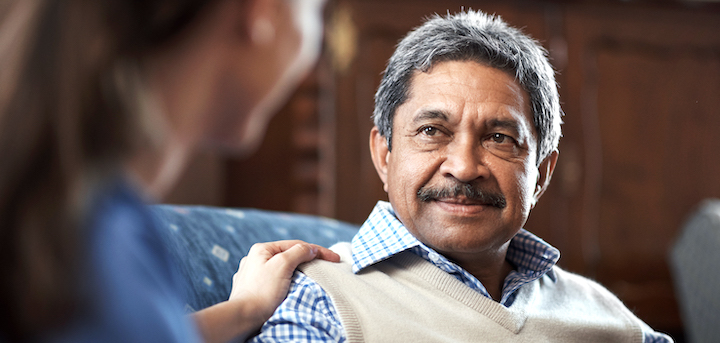 Please note, this service is not available outside Age UK Islington - Head Office's catchment area.
Need advice and guidance to help with mobility or to keep safe at home? Get help so you can manage independently at home, get out & about, build confidence and learn new skills including using PCs and smartphones. We can provide guidance about scams, help you to improve your home security and link you to services to help with fire prevention including smoke alarms.
Getting out and about
We can help you with mobility aids, personal alarms e.g. telecare and help you with transport options from dial-a-ride to getting a taxicard or a blue badge. We can also share information about social groups.
Keeping safe at home
From installing a spy-hole on your front door to putting in new locks, or a key safe, we can link you to services to help with your home security or fire prevention. We can also provide guidance if you experience fraud or scams.
Learning new skills
There's lots of local clubs and groups for adults of all ages in Islington, that are friendly, low-cost and open to all. We can help you find one that's right for you! We can also connect you to help to use your pc/tablet/smartphone, including support from a Digital Volunteer & groups.
Domestic abuse
We can provide emotional support and connections to specialist services, including emergency financial options and housing. We recognise that domestic abuse can affect anyone of any age.