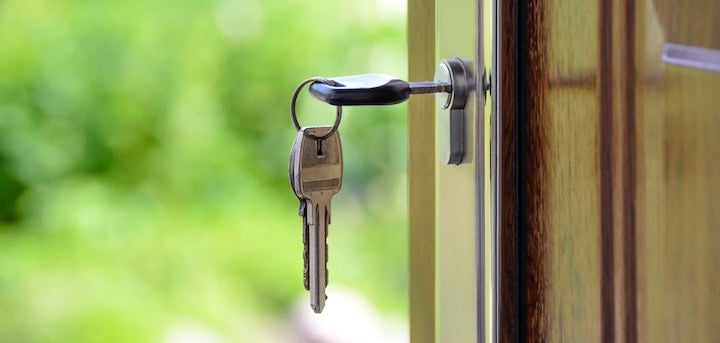 Please note, this service is not available outside Age UK Islington - Head Office's catchment area.
If you find it difficult to get to the front door to allow carers access to your home, a key safe might be useful option. We can provide guidance as to how to get a key safe and find help to get it fitted.
What is a Key Safe?
Key safes are a valuable security feature which enables access to your property by trusted visitors. They key safes are accessed via combination number and can be used to store front or back door keys. They are ideal for allowing friends, family, a GP, nursing staff or carers access to your property if answering the door is difficult. You can change the combination at any time. They are usually reinforced to provide resistance against anyone tampering with them and poor weather conditions.
Where would I fit a Key Safe?
Key safes are a discreet means of externally storing a spare key to a property. It is a preferred solution to handing out spare keys or leaving a key in a less secure location, such as under the doormat. A key safe generally stores a front door key and would normally be fixed next to the front door, but a key safe can be positioned anywhere. This includes inside meter boxes, or at the rear of your home.