The Healthy Living ethos is all about finding ways to live a happier and healthier older life.
Just because you're getting older doesn't mean you have to stop enjoying life. As your circumstances change with career changes and retirement, children leaving home, and the loss of loved ones, it becomes more important to find new ways to deal with these changes.
Jump directly to a section:
Sign up for our newsletter
If you'd like to know more about us and what we're doing, you can sign up for our newsletter here!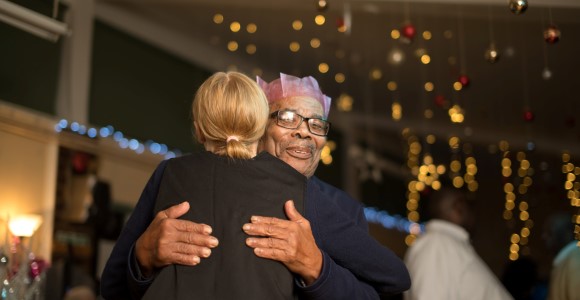 Our aim is to maintain and improve physical and mental wellbeing and to promote an active lifestyle. We support and encourage people who use the service to rekindle old friendships and make new friends. Anybody over 50 is always welcome to drop in.
We have hosted a range of day trips and events, promoting fun, laughter and enjoyment for the people who attend.
Find out more about what's on offer at the Yalding Healthy Living Centre.

Membership

We have a variable membership charge at our Healthy Living Centre tailored for the individual's experience. Pop along for a taster day and find out more about the activities & services on offer!
Training courses at Yalding
We now offer a range of accredited training courses from our Yalding Healthy Living Centre. These are open to anyone in receipt of benefits (eg Universal Credit, Housing Benefit, Council Tax Benefit), with no age restriction. Please contact us on 020 7237 0860. Click the pink button for details of the courses available.
Join us for a Computer Literacy Course
Want to get online, or improve your basic computer skills? Worried about online safety? Join us at Yalding for a tailored course, starting 2nd October.
On this PDF you can check out our activities timetable and find out what class or group you can join on which day.

Click here for a full list of events run by the Yalding Healthy Living Centre in the coming year!
Contact us
For more information about anything related to the Healthy Living Centre and our activities, please call on 020 7237 0860 or email us by clicking on the pink button
Newsletter
Click the pink button to view our latest Yalding newsletter
Healthy Living Project in Nunhead
Lime Tree Healthy Living Project is a outreach project which welcomes people aged 50+. The project takes services and activities into a sheltered housing scheme, located in Nunhead. Non residents are encouraged to attend and participate in the services and activities alongside the residents. The aim is to create peer support, friendships and sharing of hobbies.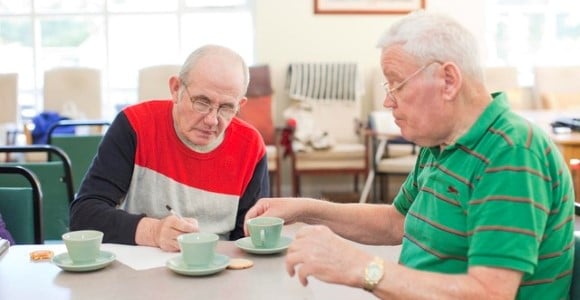 We host various discussion and workshop groups in addition to outings as we want to discourage you from isolating yourself. We host events, where new friendships can be forged and old friendships rekindled; we want to prevent loneliness, as this can creep upon you because of the changes that may have taken place in your life such as, for the residents, having to leave the place they once called home; children moving away; bereavement. "Here at Lime Tree bringing the residents and non residents together is like a breath of fresh air."
Our activities include:
Seated exercise
Arts & Craft
Outings
Bingo
Knitting / Crochet
Celebrations and one-off events
Whist / card games
Timetable
The project is open from 10am – 4pm, Tuesday, Wednesday & Friday.
You will have to bring your own lunch but we do provide tea and coffee.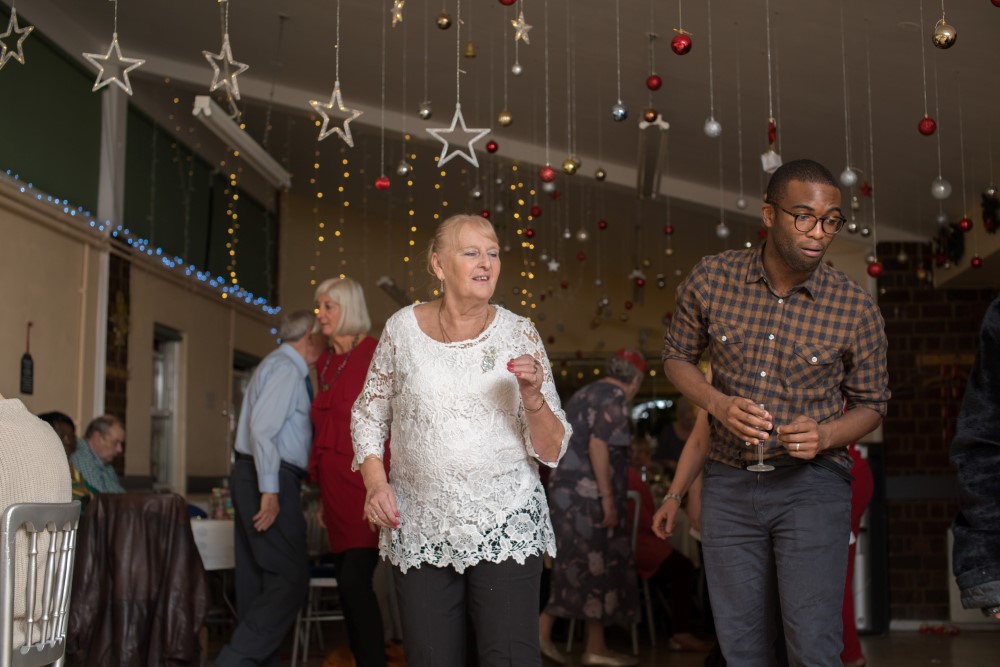 Menders Club
Find out more about our Menders Club, a creative space for men 50+
We also support local organisations and groups, including:
The Southwark Golden Oldies Community Care Project have held groups at the Yalding Healthy Living Centre in the past, and we will soon be collaborating with them on an exciting digital project. Their aim is to alleviate feelings of isolation by providing help for older people through a wide range of both stimulating and relaxing activities.

FULA (Futuro Latino Americano) meet for social activities twice a week at Stones End Day Centre, for a chat, some knitting exchange skills, dancing a tango around sharing coffee or tea and biscuits. It's for any person over 50 years old with a Latin American background, Spanish or Portuguese speaking.