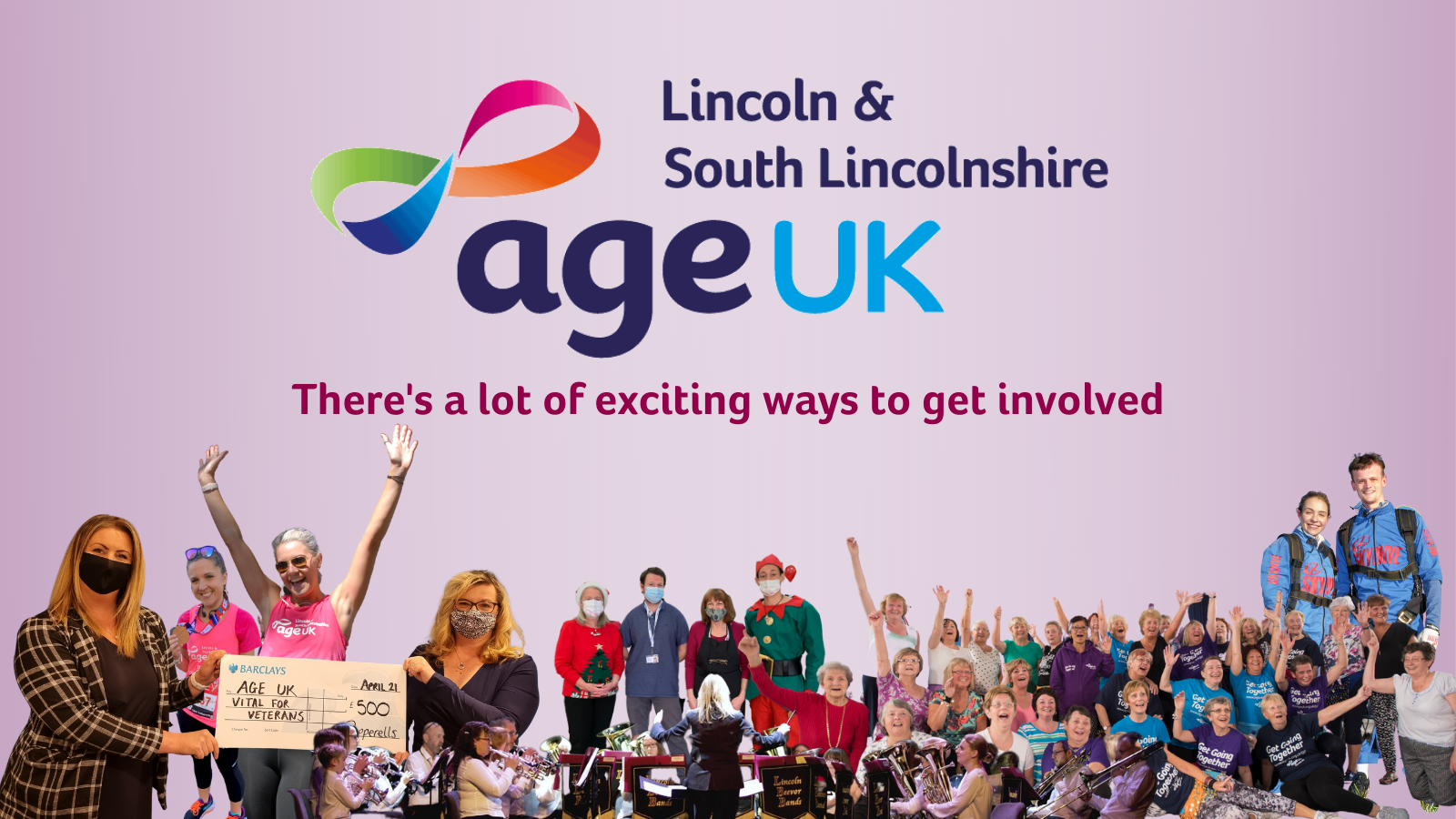 Make a difference to older people across Lincoln & South Lincolnshire
With you and because of you, we are stronger!
As a local charity for older people across Lincoln & South Lincolnshire, the money you raise and the support you give goes directly into local people and projects.
There are so many ways to get involved!
We hold regular fundraising events, challenges and campaigns and welcome you to jump on board. We will support fundraising initiative you have, you can visit our shop, donate items, volunteer or evevn work with us.
Our end goal is always the same; to support people over 50 in Lincoln & South Lincolnshire to floeuirsh and love later life.
You could help us make a difference for our aging community by fundraising. You could turn a hobby into a fundraiser or celebrate a milestone in your life and make a difference for someone else.

Innocent Smoothies has teamed up with Age UK once again to get the nation knitting! Each hat donated to Age UK Lincoln & South Lincolnshire is a donation worth 25p.

With so many exciting projects and opportunities to be involved with to help older people in Lincoln & South Lincolnshire, now is the perfect time to choose us to be your Charity of the Year.
Without your care, kindness and generosity we couldn't deliver our support to over 4000 older people across Lincoln & South Linconshire each week.

If you can help with a donation of time, money or skill, we're always grateful.

Join a fantastic team of volunteers in Lincoln & South Lincolnshire who really make a difference for older people in our community.



Our charity shop in Boston is the perfect place to find pre-loved items that are ready for a new loving home. We also accept donations of clothing, toys, DVDs, accessories and small furniture items.