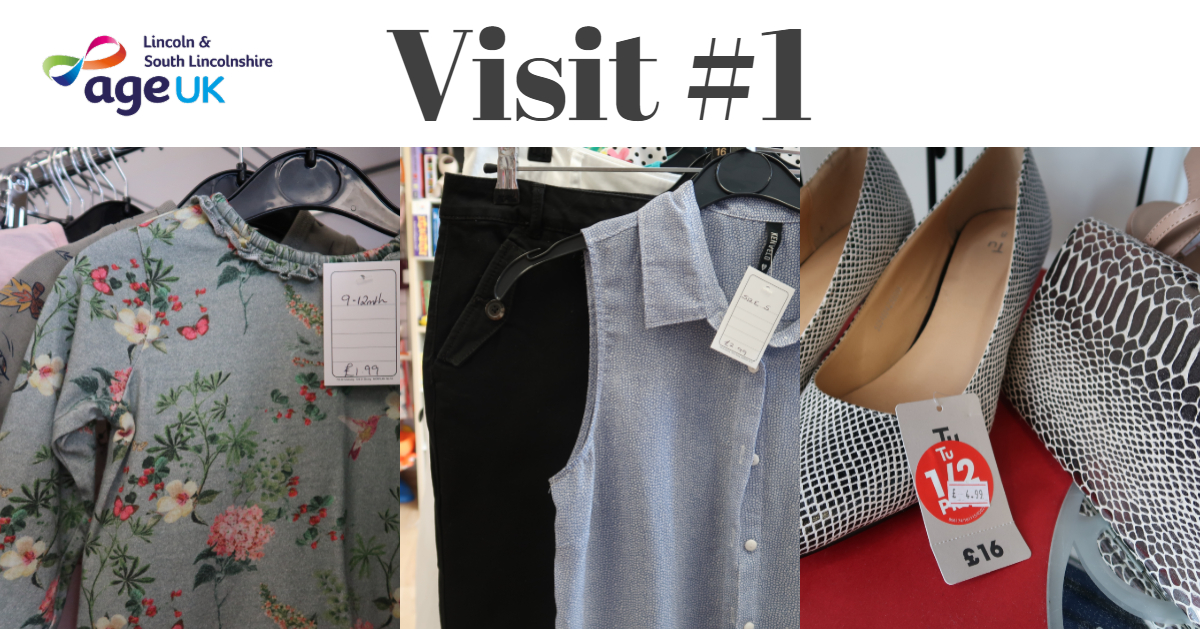 In July 2017 Age UK Lincoln & South Lincolnshire opened its first charity shop!
Located in a local community, this first shop is suitably placed to not only raise income for our wider charitable services but also to serve as a 'community hub' within the local community of Moorland, Bracebridge and Newark Road area.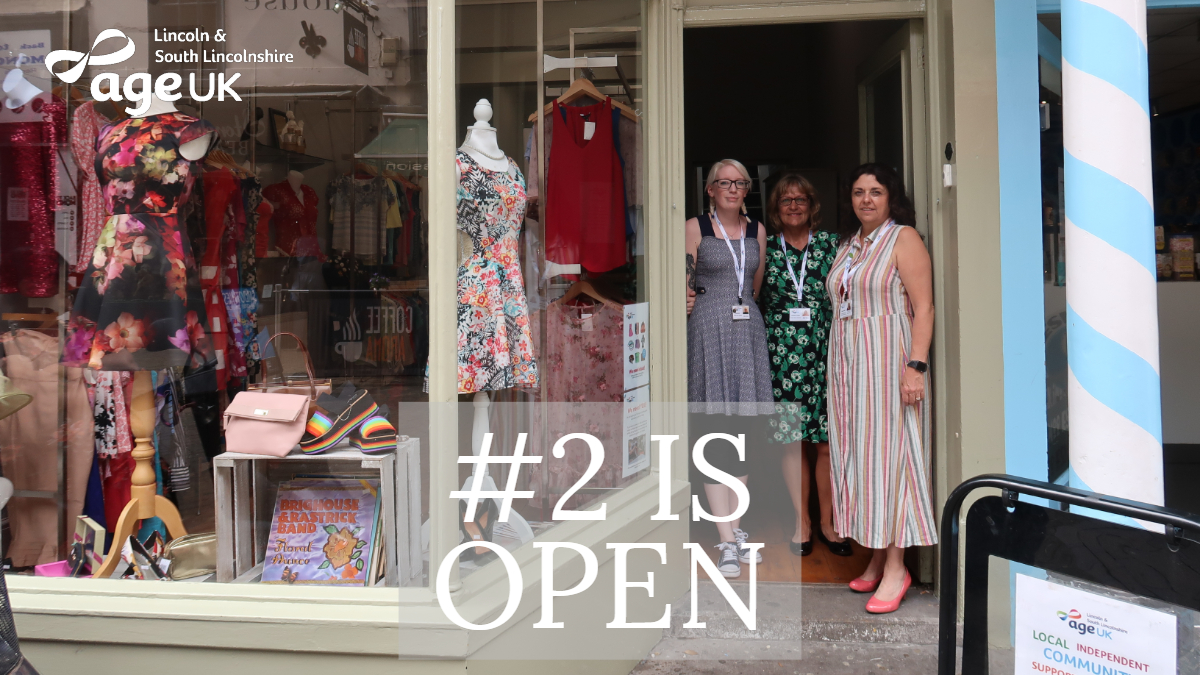 #2 is located on Guildhall Street, Lincoln next to Simpsons Beauty and Eskimoo.
We are excited to be growing our retail division and recycling more clothing and household items while raising money to help support local older people with no one to turn to. Every donation helps!
Drop of points for donations are:
36 Park Street, Lincoln, LN1 1UQ
421 Newark Road, Lincoln, LN6 8RS
Chantry House, Boston, PE21 8RU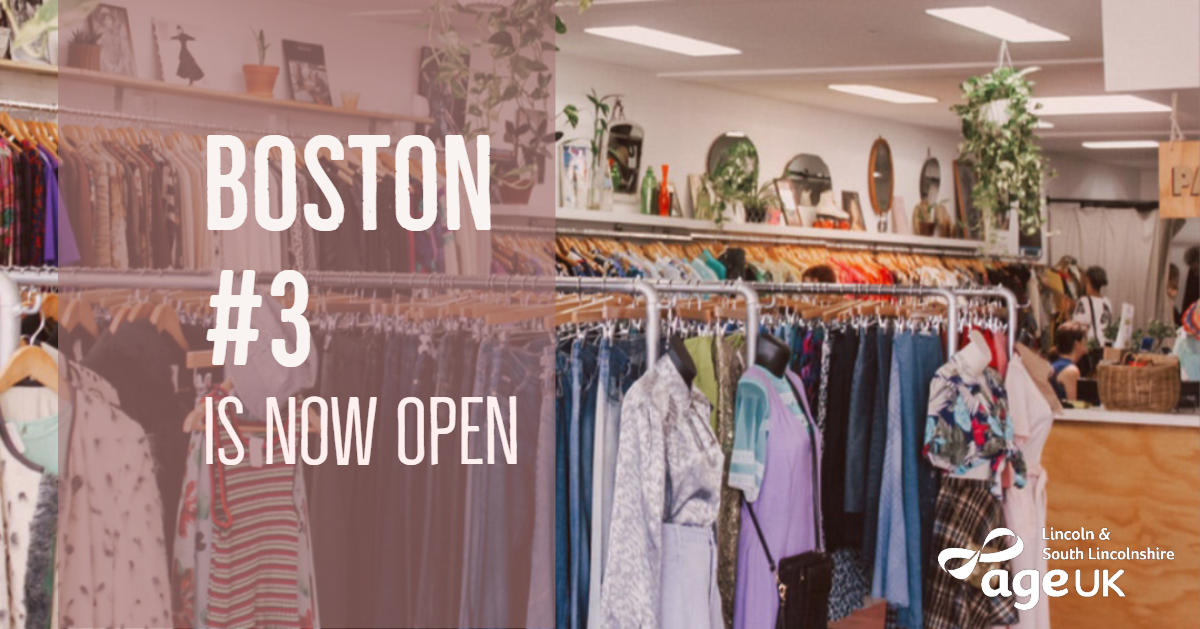 Boston #3, is the only charity shop of ours in Boston. We are very excited about this shop and hope that it will benefit the local community.
If you have any donations for the shop, please take them to one of our two drop-off points:
36 Park Street, Lincoln, LN1 1UQ
Chantry House, Boston, PE21 8RU
What we stock
We have a great range of items in store, our speciality is clothing and accessories, such as:
Hats
Bags
Gloves
Scarves
Shoes
Ladies clothing including jackets and dresses
Mens clothing including coats and suits
Furniture
Interior products
Donations
We really appreciate your support in providing stock for us to sell. If you're having a clear out and have some items to give away, please make sure that they are clean, without holes or rips. You can drop any donations off to our store directly during our opening times, or to our offices. If you leave items on the doorstep after closing we can't guarantee we will get them as they may be cleared away by street cleaners.