Every day, Age UK Lincoln & South Lincolnshire volunteers give their time and effort to make a difference for older people. Our volunteer roles are varied across Age UK Lincoln & South Lincolnshire, with different levels of experience and involvement.
Our volunteers support befriending activities; fundraising, events, and community activity.
If you are looking for a regular commitment to supporting our older community or you have a day or two free - we can help you find the perfect role with us. Whatever role you choose to do, you will be making an incredible difference for older people at a time in their lives when they need help the most.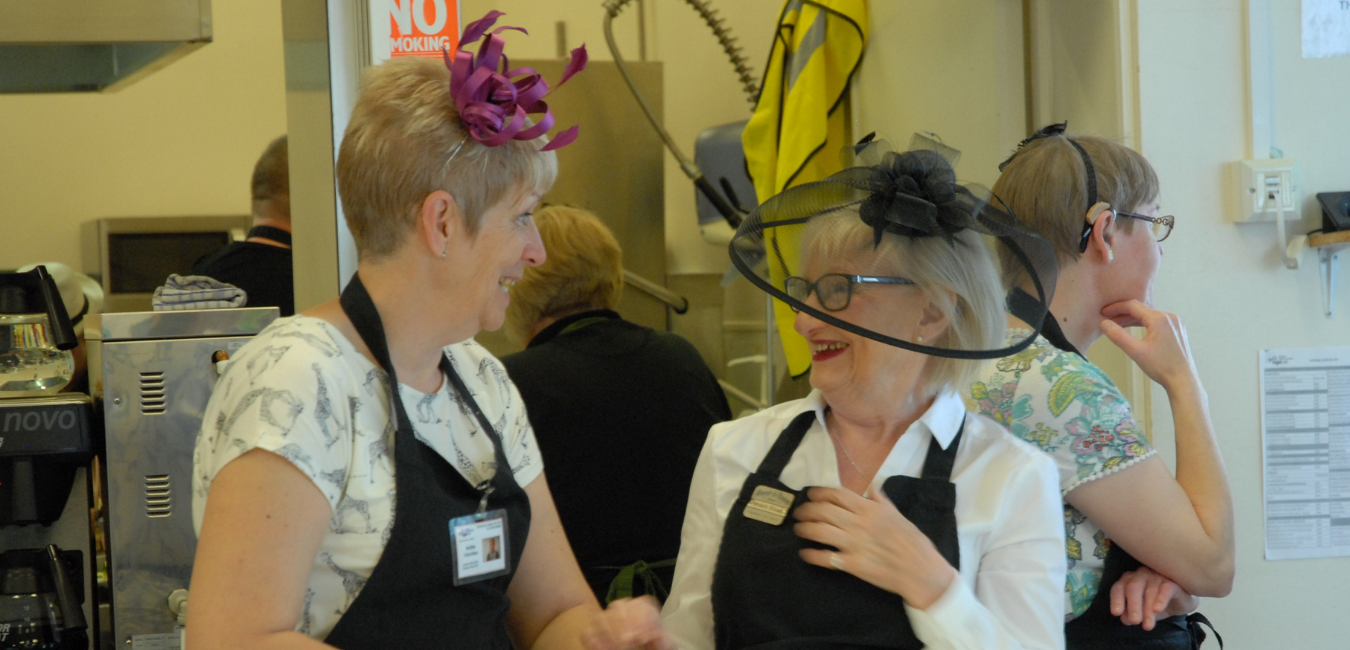 Volunteering roles with Age UK Lincoln & South Lincolnshire
For a variety of reasons some older people cannot meet people face to face. This role gives people the opportunity to take part in craft activities from their home.


Location: Home

Our Cafe Volunteers provide table service to our customers assisting with taking orders and payments as well as chatting to some of our regular clientele.

Location: Lincoln

The role involves all of the skills involved in day-to-day running of a shop; from making eye catching displays to making the most of donated goods.

Location: Boston
To support a Friendship Group that meets in the Mitre Lane Community
Centre Boston. (also known as Pensioners Hall) To facilitate members in
joining in table activities whilst making new friends and enjoying a coffee
and a chat
"to improve the lives of older people'"

Support Age UK Lincoln and South Lincolnshire to provide a welcoming,
professional and accessible Lunch Club to older people in Boston. Join us as a
volunteer at The Limes Restaurant at Boston College as a Lunch Club Host.

We are inviting people to join our Reception Team at our Activity Centre in Lincoln. The
role involves having direct contact with visitors to the centre either by telephone or in
person and supporting them with their enquiries. This volunteering role will suit someone
with experience in a customer environment.
For a variety of reasons some older people cannot meet people face to face. This role connects older people virtually to others with the use of technology to meet new friends in a small group online.

Location: From home

This is an exciting and rewarding opportunity to help loved ones visit their family members and friends safely, who are residents within care homes in Lincolnshire.

Our Kitchen team support our chefs with food preparation and kitchen duties for our café and our meal delivery service.

Location: Lincoln
Get in Touch
If you would like more information about volunteering, drop us an email with the roles you are interested in. If you have an idea about volunteering, get in touch with our team today.