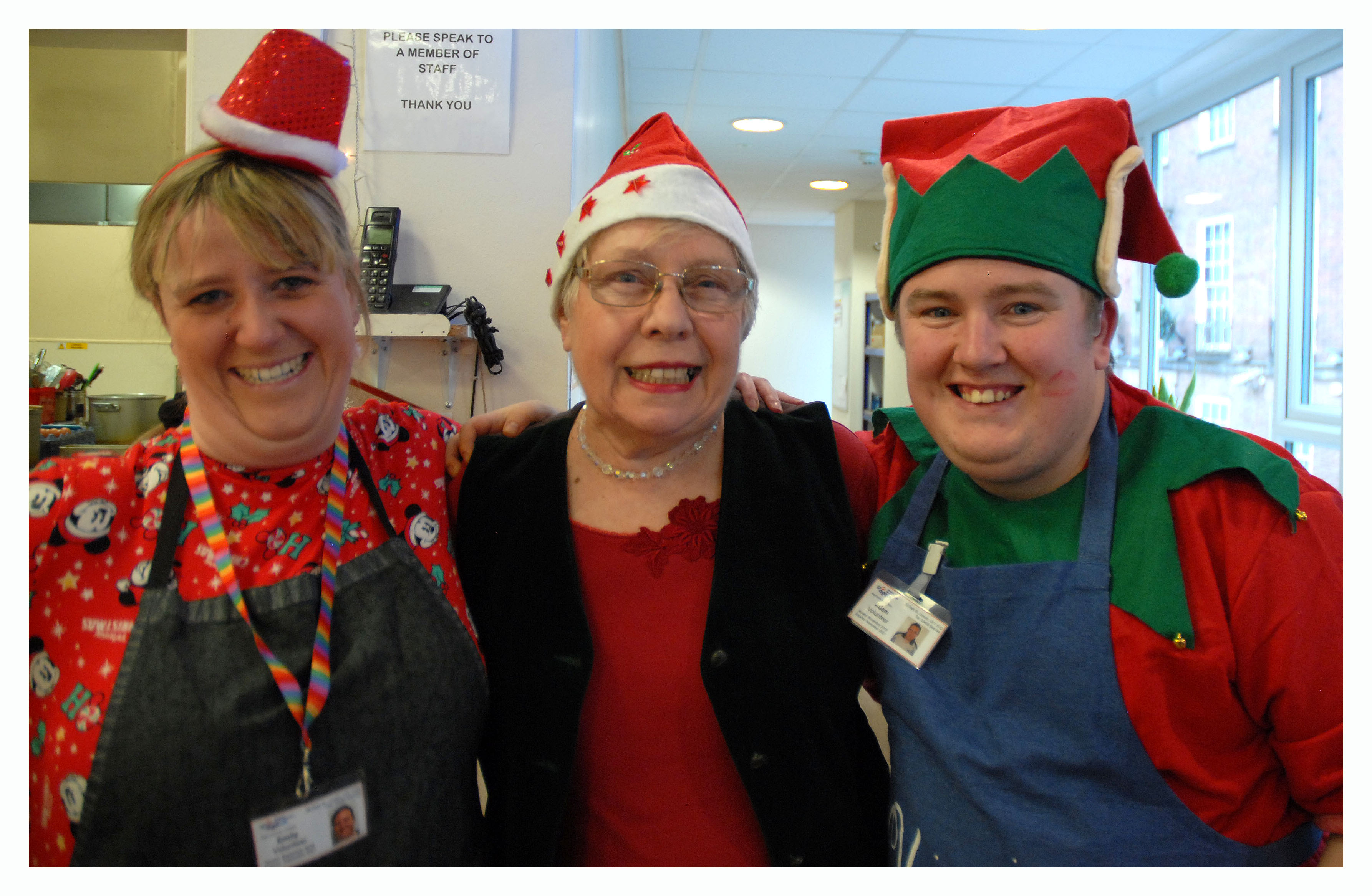 Why not join us?
Volunteers across the county are helping us deliver wellbeing parcels to older veterans in the community. They are also supporting some vulnerable people with prescriptions collection and essential shopping. This flexible volunteering role is a great way to support a local charity without a regular commitment.
To sign up all you need is a form of ID and a smart phone. As soon as you are verified you can start supporting us straight away
Volunteering roles with Age UK Lincoln & South Lincolnshire
Van Drivers Assistant Boston

Do you enjoy being out and about and keeping busy?

We are inviting people to join our retail team in Boston helping us to collect and deliver larger items to our shop and to people in the community.

This role will suit someone who enjoys a busy varied day.

Assisting the van driver and the retail team helping with collections of furniture, from peoples homes and delivering to our shop in Boston.

Restaurant Volunteer

Our warm and welcoming restaurant offers a freshly cooked three course meals, a cup of tea or coffee, paninis, sandwiches and special themed menu days too!

Our restaurant volunteers can assist with meal preparation, washing, clearing tables, taking food orders and processing them on our digital till. We also hold larger events throughout the year such as our summer and Christmas Parties.

Retail Volunteer

These roles are based in our shop in Boston. Volunteering in our shop suits volunteers who enjoy working in a team and getting hands on.

The role involves all of the skills involved in day-to-day running of a shop; from making eye catching displays to making the most of donated goods.

This role has a huge variety of tasks, our volunteers all work together as part of a team and are expected to have a go at everything
Digital Champion

This exciting role supports older people to use technology to keep them connected to friends and family, access services online and take part in online activities.

You will be providing that friendly human support to help older people discover and learn new ways of connecting through technology, answer queries and encourage them with new digital skills. You may provide one off support or may need to check in with them on a regular basis depending on how well they are able use technology and associated apps.

Community Volunteering

Could you be available as and when an older person needs support?

We are inviting people to join our team of Community Volunteers; offering local neighbourly support on an adhoc basis.

Our Community Volunteers offer a support service to older people living alone by collecting and delivering prescriptions, essential shopping and wellbeing parcels.

You will not be entering older peoples homes but will be a friendly face on the doorstep.

Telephone Befriending

Could you give up an hour a week to support an older person?

We are inviting people to join our team of Befrienders; offering companionship to older people to help alleviate the feeling of isolation and loneliness.

Our befrienders bring light into the lives of those facing loneliness, and a listening ear when someone needs to talk.
Volunteering Opportunities
For more information call us on 03455 564 144 or contact us by email