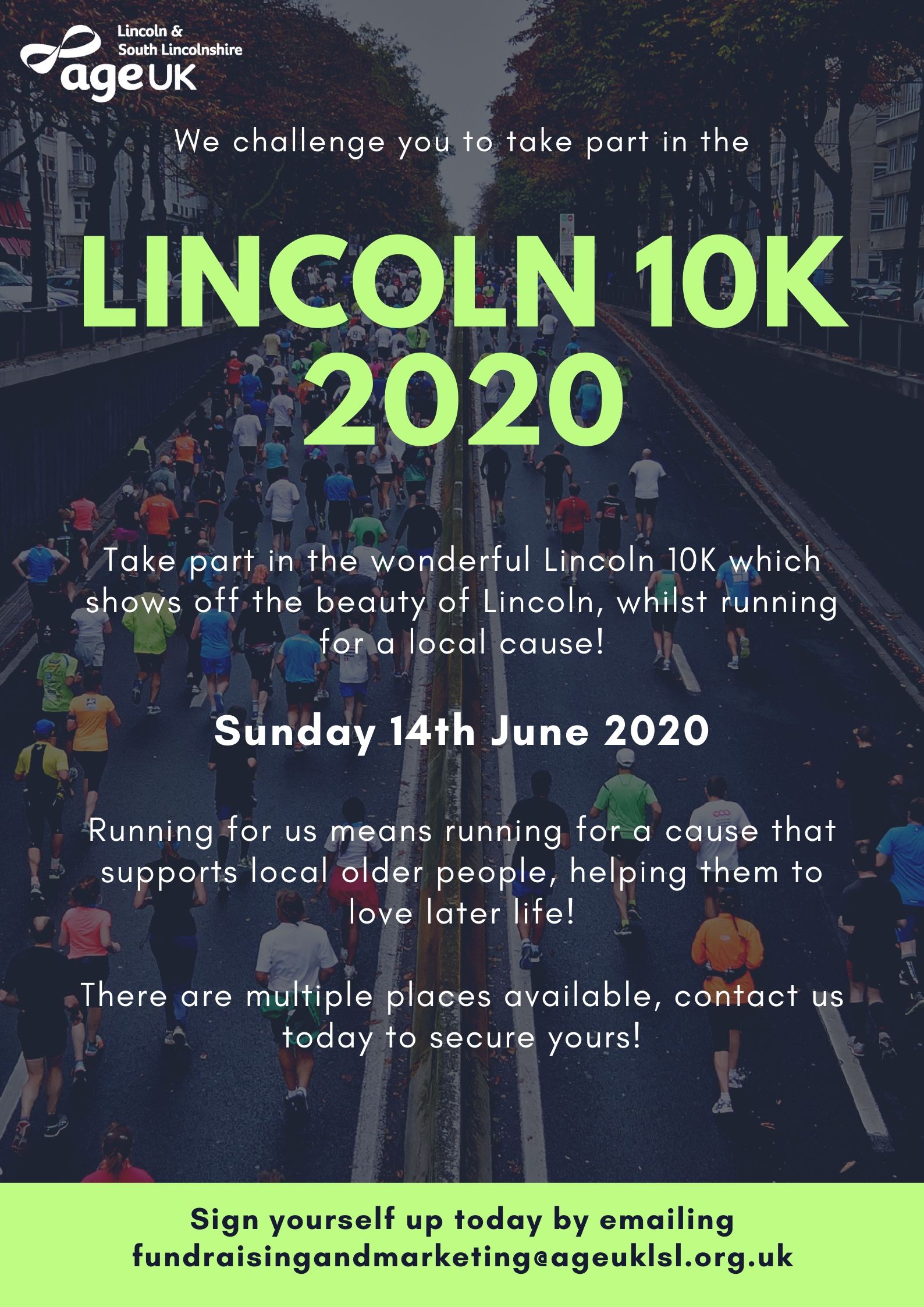 We have spaces available for our Lincoln 10K 2020 team!
The Lincoln 10K is an incredible experience, seeing some of Lincoln's most beautiful places. The 10K will take place on Sunday 14th June 2020.
The 10K not only brings together from across the region but it is also an incredible opportunity for people to raise funds for local causes that they are passionate about supporting.
If you want to be part of our 2020 team, get in touch today by calling 03455 564 144 or emailing fundraisingandmarketing@ageuklsl.org.uk.