COVID-19 Temporary changes to befriending services.
Due to current social distancing measuers, the way that we offer and assess for befriending has changed. Please call 03455 564 144 to discuss options for befriending.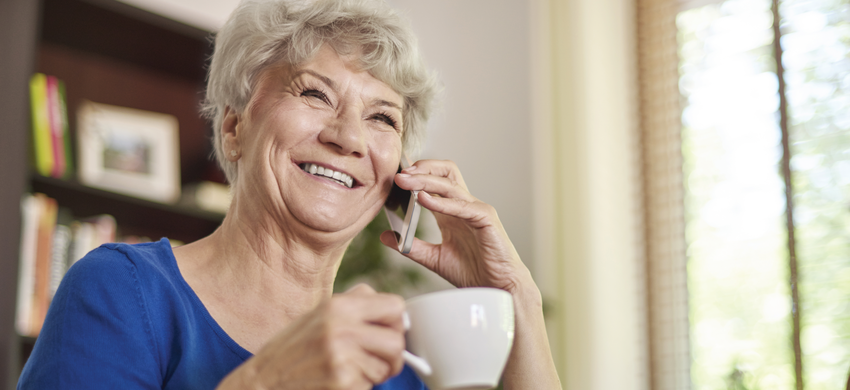 According to the NHS, more than 1 million older people say that they go over a month without speaking to a friend, neighbour or family member. This needs to change and we want to help.
At Age UK Lincoln & South Lincolnshire one of the ways we try to combat loneliness in later life is through our befriending service.
Befriending Types
Face to Face Befriending

Our volunteers provide regular contact with an older person in their home. Whether it's a cup of tea and a chat or a game of dominoes; the service provides companionship to some of the most isolated people in our community.

Befrienders are suitably matched to clients so that each party gets the most out of their new friendship.

Telephone Befriending

A telephone befriender will call an older person at an agreed time for a chat. These calls are made from one of our offices in Lincoln or Boston.

This means that the client can still have regular contact with someone, even if they just want to have a relaxed chat over the phone.
Who is the service for?
Our Befriending Service is for anyone over the age of 50 living in Lincoln and South Lincolnshire, who is housebound and would benefit from friendship and companionship. As there is a high demand for these services we prioritise people who do not have relatives or friends living nearby and do not find it easy to leave their home, perhaps due to ill health or disability.
How much does it cost?
This service is free of charge to the customer.
How do I access the service?
Please call us on 03455 564 144 or contact us by email at volunteering@ageuklsl.org.uk.