Residential Care at Holmfield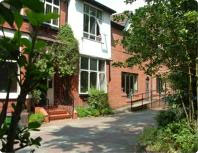 Holmfield Residential Care Home is situated in the leafy suburb of Didsbury.
Its friendly atmosphere ensures that everyone is able to continue their daily life with personal privacy and dignity, as well as the highest standards of care. Holmfield is a Gold rated residential home which has a dementia care premium award.
In our home we encourage as full and active a lifestyle as possible for each resident. Above all, each resident is treated as an individual, and encouraged to exercise choice in all aspects of their care. We want residents to feel at home, and rule and regulations are kept to a minimum.
Holmfield is registered for the provision of residential care for 29 older people with no special nursing or mental health needs. There are 21 single rooms and 4 double rooms.
We employ a team of dedicated and friendly staff, and offer then continuous training and development to help them fulfil their potential and make a positive impact on the care we provide.
Within this site you will find lots of information to help you learn more about our service and you are also very welcome to arrange a visit to come and have a look around. We encourage people thinking about coming to Holmfield to stay to spend some time here and to maybe share a meal with the other residents or to participate in one of our varied activities that we offer.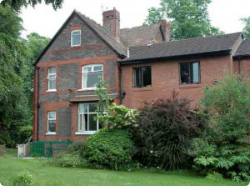 There is a member of the management team available to answer any queries you may have between the house of 9.00am - 5.00pm every day and often outside these times as well. Please feel free to give us a call on 0161 434 1480 if there is anything we can help you with or email: holmfield@ageukmanchester.org.uk
Jenny Wickstead - Manager
Holmfield Residential Care
2-4 Darley Avenue
West Didsbury
Manchester M20 2XF