Looking to bag a bargain, declutter your life, or volunteer? You can do all three at our charity shops in Manchester.
About our shops
Age UK Manchester shops are great places to find bargain clothes, books, DVDs, household goods, and even furniture.
Our shops are managed by experienced staff who are supported by a friendly team of dedicated volunteers who are always ready to help with any donations or purchases you bring or make.
Shop opening times:
| | |
| --- | --- |
| Monday - Saturday | 9:00am - 4:45pm |
Information and advice drop-in surgery
Harpurhey and Wythenshawe shops also provide an information and advice drop-in surgery, that provide advice on benefits, housing issues, social care matters, debt, and utility bills.
Harpurhey drop-in times
| | |
| --- | --- |
| Thursday | 10:30am - 12:30pm |
Wythenshawe drop-in times
Chorlton
Age UK Manchester
426 Wilbraham Road
Chorlton M21 0AS
Tel: 0161 862 9430
Gorton
Age UK Manchester
Garratt Way
Gorton M18 8HE
Tel: 0161 223 1362
Harpurhey
Age UK Manchester
Unit 2, Burgess House
Harpurhey Shopping Centre
Manchester M9 4DH
Tel: 0161 204 3023
Withington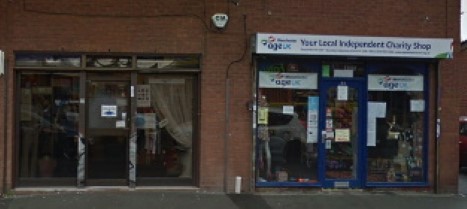 Age UK Manchester
24-26 Copson Street
Withington M20 3HB
Tel: 0161 637 2337
Wythenshawe
Age UK Manchester
10 The Birtles
Wythenshawe Civic Centre
Wythenshawe M22 5RF
Tel: 0161 437 1937
What can I donate?
We accept a wide variety of items, including:
Women's, men's and children's clothing
Accessories including handbags, shoes, belts, ties and jewellery
Quality homeware such as glassware, ornaments and kitchenware
Books, CDs, DVDs, games and Blu-ray discs
Good quality toys, jigsaws and games
Furniture (view our shops for further details, if donating furniture)
Unfortunately there are a few items that we can't accept, as we're unable to sell them in our shops. These include damaged, broken, incomplete or unsafe items, safety equipment, videotapes and cassettes, real fur, coat hangers and large household items such as duvets, pillows and bulky curtains.
If you'd like more information on what you can donate, please contact your nearest shop, call us on 0161 817 2356 or email enquiries@ageukmanchester.org.uk.
About large donations
Larger donations, such as items of furniture, can be collected by appointment; just telephone 0161 817 2356 or email enquiries@ageukmanchester.org.uk
We also accept electrical items.
Nearly all the stock sold in the shop is donated, mostly by people filling up the special bags (available at our shops), or by just dropping donated items off during shop opening hours.
Not all items of furniture are suitable for resale because of Trading Standards rulings, our drivers are asked to check Fire Hazard labels before collection.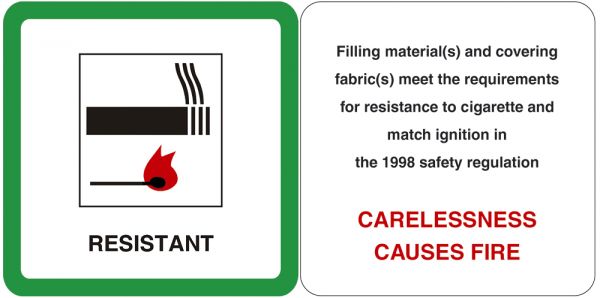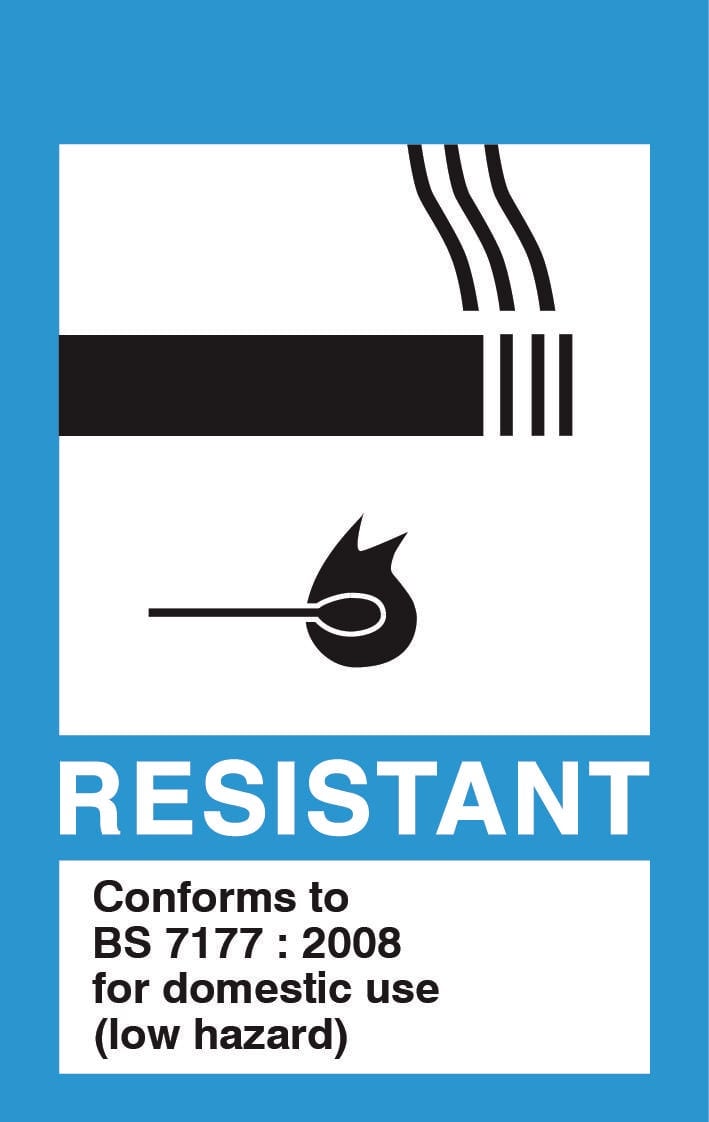 Arrangements can also be made to deliver larger items to your home. A small charge will be made for this service.
We do appreciate every item that is given to us, and very little is wasted. If there are any items that are not suitable for resale, they are not thrown away, but recycled wherever possible.
Never feel that it is not worth giving items to us. Even the smallest items earn money to help older people in Manchester.
I would like to find out more about Gift Aid

If you are a UK taxpayer we can make 25% more from your donations. The Gift Aid scheme allows charities to claim back tax paid on donations, which means we receive more for the items you donate, and it doesn't cost you a penny!
Please call into any of our shops for details.
Volunteering at our shops
Our shops rely on volunteers for sorting stock, creating interesting window displays, and helping customers. If you are interested in volunteering with us, please visit our volunteering page to see the charity shop role description and how to get in touch.
Activities at our Harpurhey shop
Harpurhey Charity Shop

Join us at our Harpurhey Charity Shop (Harpurhey Shopping Centre) for a friendly coffee morning. Each week we'll enjoy friendly company, a nice brew, cake and a quiz.