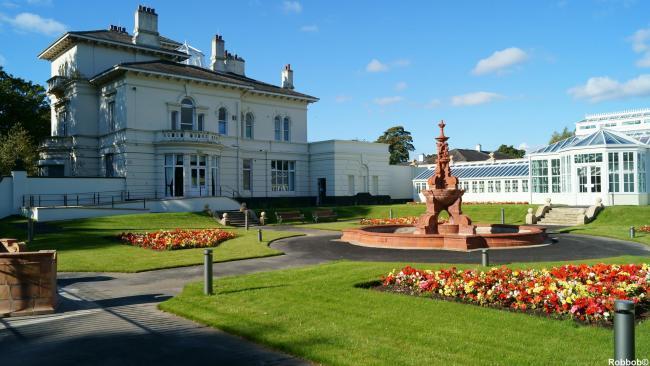 About
The Mansion House is a grade II listed venue, owned by Age UK Mid Mersey. It has been our Charity's Head Office for more than 25 years.
The Italianate style building is located in Victoria Park, not far from St Helens town centre.
Please note: Regrettably, The Mansion House is no longer available to hire as a venue for weddings, events or social functions.
History
In 1994, Age Concern St. Helens purchased the Mansion House and, with the help of many volunteers, restored the historic building.
In 2008, Age Concern St. Helens merged with partner organisations resulting in name a change to Age Concern Mid Mersey, soon after becoming Age UK Mid Mersey who we are today.
Partnerships between Age UK Mid Mersey, Friends of Victoria Park and St Helens Council resulted in a successful bid for Heritage Lottery Funding for redevelopment of the park, including The Mansion House orangery and fountain.
Sadly, Age UK Mid Mersey have reluctantly decided to sell The Mansion House. The iconic building has been the charity's head office for more than a quarter of a century and has been home to day center sessions and activities for over 50s. We have taken our activities out into community settings across St Helens and plan to invest the proceeds into the development of new services for over50s across the community.
Are Age UK Mid Mersey still operating from The Mansion House?
The sale of The Mansion House has not yet been finalised, so we still continue to operate from this site as our Head Office.
The office does not currently take public walk-ins but hosts our team, who are contactable Monday - Friday. See our contact us page for more details.
We also run groups, events and consultations on this site.