Age UK Mid Mersey's Board of Trustees monitor the strategic objectives of the charity, as well as helping govern and direct how it is run.
---

John Chapman (Trustee)
John is a Trustee of Age UK Mid Mersey and a Director of the Age UK Mid Mersey Trading Company and has been with us since 2006 when he retired from being an accountant at Pilkington – a company he was with for 41 years. John was the President of Rainhill Rotary Club in 2013/14 and Rotary activities take up much of his spare time. He and his wife like travelling and have been to most corners of the world since they retired. When at home they sometimes enjoy the company of their two daughters, five grand-daughters and a great-grandson. John is a member of our finance sub committee.
---

Ray Travies (Trustee)
Ray is a Trustee and Director who has been a Board member for over 10 years. He retired from the teaching profession 11 years ago, having served as a head teacher for 30 years, the last 25 years being spent at Wargrave C E Primary in Newton-le-Willows. Ray is also a Business Mentor for the Prince's Trust and a member of the Rotary Club of Rainhill and West Lancs MG Owners Club. Ray is a member and chair of our HR Sub Committee.
---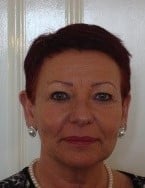 Denny Balmer (Trustee)
Denny is a retired Senior Civil Servant. She is accomplished in Project Management and is a Prince 2 practitioner and also a member of the Association of Project Management. Denny has previously been living in Durham where she was a former Vice-Chairman of Sunderland CAB and a Board member of Washington MIND. She returned to live in the St Helens area at the start of 2014 to be closer to her daughter and grandchildren. She is a serving JP on the Sefton Bench and also Chairs the School Appeals panel for both Knowsley and St Helens Councils. She enjoys being a member of the University of the 3rd Age (U3A) which encourages our senior members of society to learn new skills and to socialise and have fun!
---

Dr Ivan Camphor (Trustee)
Dr Camphor MBBS, FRCS, DFFP has been a GP on the Wirral since 1993 and is the Senior Partner of his Practice with a special interest in Surgery and Ear Nose and Throat. Ivan held the post of Honorary Secretary of Wirral Local Medical Committee 2000 – 2006 and is currently the Medical Secretary of Mid Mersey Local Medical Committee. He has been a member of the General Practitioners Committee (GPC) since 2014 and is Chairman of the GPC Community Care Committee. He has also been elected as GPC Regional Representative for Cheshire and Mid Mersey. Ivan is married with 3 children and in his spare time he is a keen golfer and novice narrowboat enthusiast.
---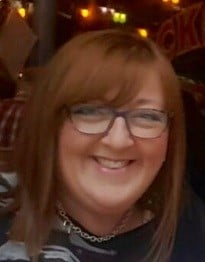 Sue Haden (Vice Chair)
Sue is a local St Helens resident who is an Advanced Nurse Practitioner in mental health. She has a range of experience working with older adults on the Wirral, crisis teams within Liverpool and within hospitals local to St. Helens. Sue is also a qualified teacher who worked in local primary schools. Sue is interested in empowering older adults to ensure that their needs are met and that everyone has the opportunity to live their lives as independently and as joyful as possible!
---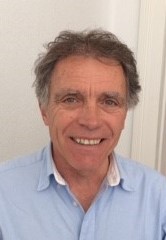 Peter Stubbs (Chairperson)
Peter was appointed as a Trustee in 2017. He is a Director of a company in Anglesey and also a beekeeper. He retired in 2013 after working for 22 years as a manager for HSBC and 12 years in education in the UK, the Middle East and Africa. He firmly believes older people should continue to lead independent, dignified lives where their contribution to society is recognised and truly valued. Pete was elected Chairperson of the Board of Trustees in March 2020 and also sits on our finance sub committee. Pete, along with Sue Haden, supports the CEO and agrees joint strategical direction and leadership.
---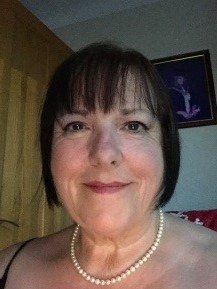 Chris Mortimore (Trustee)
Chris Mortimore MSc, PG Dip, BIA dols, RMN, CPN cert, Chartered Management cert. is a retired NHS Senior Commissioner/Manager. She trained and practiced as a mental health nurse in therapeutic interventions, working both in local Hospital settings and community. In additon, Chris developed research, training and mentorship with local universities and national professional organisations in the public and private sector and an participated in older person's collaborative initiatives. She is a proud parent and grandparent of two children and three grandchildren and volunteers two afternoons per week with her husband to provide tea dances in both Warrington and St Helens for Age UK Mid Mersey. They are also group leaders, providing Tai Chi instruction for the University of the Third Age in St Helens – focusing on the social and exercise benefit as we all grow older.
---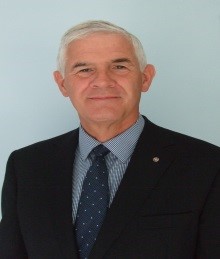 Bill Arnold (Trustee)
Bill Arnold is a retired Engineer who spent an impressive 46 years at Pilkington's Glass, holding the position of Chief Engineer at the Cowley Hill Site for over 20 years until he retired in 2017. Bill resides in Rainhill and has held many roles within the community: a Parent Governor for St Ann's Primary School and a Church Warden. Currently he is Patron for St Ann's Parish Church. He is a former President of Rainhill Rotary Club and an active member for over 20 years. Bill is married with two children and his hobbies include crown green bowling, DIY and travel. Bill joined the Board in 2018.
---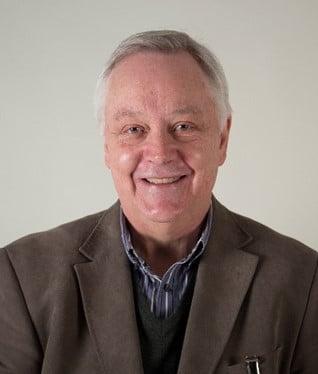 Colin McKenzie (Trustee)
Having retired in 2017, Colin McKenzie Msc joined the Board of Trustees in 2018. Formerly a Chartered Member of the CMI and Member of the APM, he has held roles as Project Manager and Director in various sectors including engineering, IT, telecommunications, waste management and utilities. He is proud to be a trustee at Halton Haven Hospice since 2012 and was appointed deputy chairman in 2018. Both Colin and his wife volunteer at fundraising events for the hospice. He is also a public governor of the Warrington and Halton Hospital Trust.
If you are interested in becoming a Trustee at Age UK Mid Mersey, find out more by visiting our Get Involved page.