Covid 19 - Suspension of Activities and Events.
Because of the Corona virus pandemic and the lockdown regulations, we have had to suspend for the time being our normal social activities for older people. In the meantime we hope that you will keep visiting our website and watch for new developments on our News page or visit our Spring into Action, Keep fit in Lockdown and Social Events in Lockdown pages.
We are cautiously moving forward to look at the re-opening of all our regular activities, starting with our Yoga class at Forest Hall, and following with more Exercise groups. We really appreciate your patience and understanding with these matters. This is a difficult and challenging time for us all, however we remain optimistic with regard to our groups starting again.

If you would like to discuss any of these issues, please call 0191 2808484 and the customer services team can pass your call to the relevant member of staff, or alternatively you can email our Active Age Coordinator at rob.meldrum@ageuknorthtyneside.org.uk.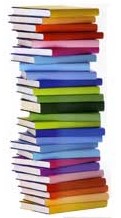 Good books and good conversation
North Shields at Age UK's Bradbury Centre, 13 Saville Street West, North Shields, NE29 6QP on the 3rd Thursday of each month from 1:45 PM to 3:30 PM.
North Shields at Age UK's Bradbury Centre, 13 Saville Street West, NE29 6QP on the 3rd Wednesday of each month from 10:30 AM to 12:00 PM.
Whitley Bay at Whitley Bay Library, Customer First Centre, York Road, NE26 1AB on the 2nd Tuesday of each month from 10:30 AM to 12:00 PM
For more information about our reading groups, please contact 0191 287 7012