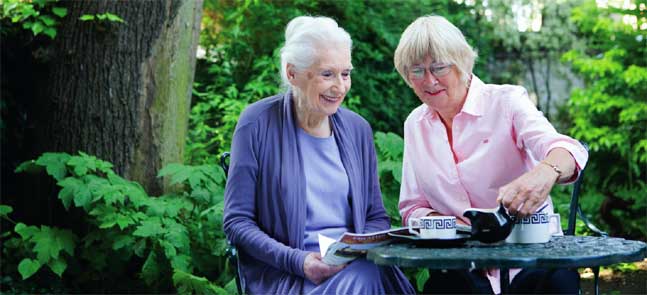 We would love you to come and volunteer for us.
You can join our team of over 160 volunteers and use your skills to help older people in North Tyneside.
Covid 19 - A special message to our existing volunteers from our Head of Charity Services
Hello to you all,
Thank you for volunteering with us and continuing to support Age UK North Tyneside. I know the Corona Virus and this uncertain time has resulted in our normal everyday activities being curtailed, so volunteering has changed or been suspended from our usual face to face service. We do hope that you will continue to volunteer with us after this pandemic, as without you our offer to the community would be incomplete.
Until we return to normal, we will also be contacting you with new temporary volunteering opportunities to support us in the response to the Corona Virus situation.
The latest of these is our telephone befriender role, to help relieve isolation among older people during the lockdown situation .
Many thanks and stay safe,
Head of Charity Services Age UK North Tyneside
---
Interested in joining our team of brilliant volunteers?
It's easy to join and we welcome people of all ages and from all backgrounds, who bring with them their much needed experience and support.
If you would like more details read on or download our volunteering a leaflet.
Why Volunteer
Benefits of Volunteering
How To Get Involved
Next Steps
Current Volunteering Opportunities
What else you can do to support us
Could you help us to raise vital funds by taking part in a fundraising event? We have regular events such as sponsored walks, but you could also do your own fundraiser like a cake sale. Why not contact us for a chat about it.

Could you talk to your colleagues or your employer about how you can support us? We have lots of ideas for how organisations can get involved, including sponsoring an event, making us Charity of the Year, or donating equipment. Please get in touch for more details.