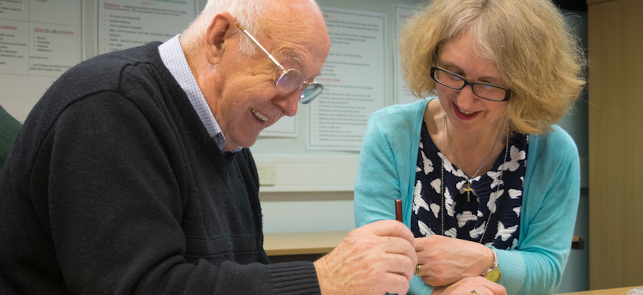 We would love you to come and volunteer with Age UK North Tyneside
Now that society is starting to emerge from the Coronavirus lockdown, we have some interesting and varied new volunteering roles, which you might like to consider.
Full details are in the Current Volunteering Opportunities section below, but if you have any further questions, don't hesitate to ask us for clarification.
You can telephone 0191 287 7011 or Email: Volunteer@ageuknorthtyneside.org.uk
Thank you for your interest.
Some of our wonderful volunteers' stories
Some of our volunteers have told us their inspiring stories about volunteering with Age UK North Tyneside. Why they became volunteers, what they have gained from it and how they are supported by Age UK North Tyneside.
Why Volunteer
Benefits of Volunteering
How To Get Involved
Next Steps
What else you can do to support us
Could you help us to raise vital funds by taking part in a fundraising event? We have regular events such as sponsored walks, but you could also do your own fundraiser like a cake sale. Why not contact us for a chat about it.

Could you talk to your colleagues or your employer about how you can support us? We have lots of ideas for how organisations can get involved, including sponsoring an event, making us Charity of the Year, or donating equipment. Please get in touch for more details.