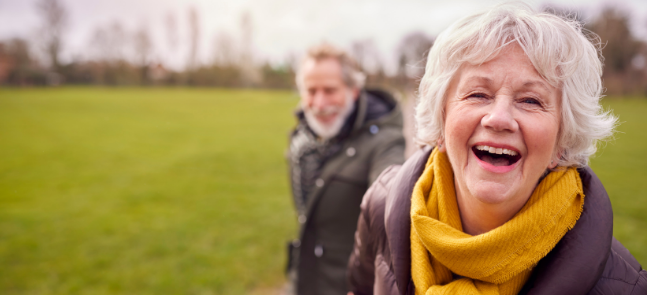 We're a local charity working in the community to support older people, their families and carers. We want everyone to be able to love later life.
Who we are
The Age UK North Tyneside Group was established in 1972 and has grown to become the largest local voluntary organisation in the borough. We have over 250 staff and over 135 volunteers providing a wide range of services for older adults in North Tyneside.
Our Vision
A world where everyone enjoys later life
Our Mission
To help people make more of life
Our Ambitions
Everyone can love later life
Everyone has a decent standard of living
Everyone can enjoy the healthiest possible life
Everyone can access high quality health and social care services
Everyone feels comfortable, safe and secure at home
Everyone feels valued by their local community with opportunities to join in, volunteer, learn and work
Everyone can have their voice heard and can influence decisions that affect their lives
Our Values
Caring
Empowering
Inclusive
Influential
Optimistic
Responsive
Realistic
Respectful
Our Aims
As experts in older peoples' issues: Provide accessible information, advice and guidance
As a quality service provider: Expand the range and reach of professional care and support services
As an established and respected local organisation: Engage more older people in preventative activities
As a campaigning and influencing organisation: Work to make North Tyneside a more age friendly place to live
As a local employer: Be recognised as an Employer of Choice
As an Age UK Brand Partner: Commit to the Age UK Shared Strategy and developing effective partnerships with a range of organisations to achieve our ambitions
Where you can find us
Our main office is based at the Bradbury Centre in North Shields and we also have a charity shop in North Shields.
How we are funded
We rely on your support to keep serving the community. We are supported by donations from the public, income from our charity shops, and some charitable grants.