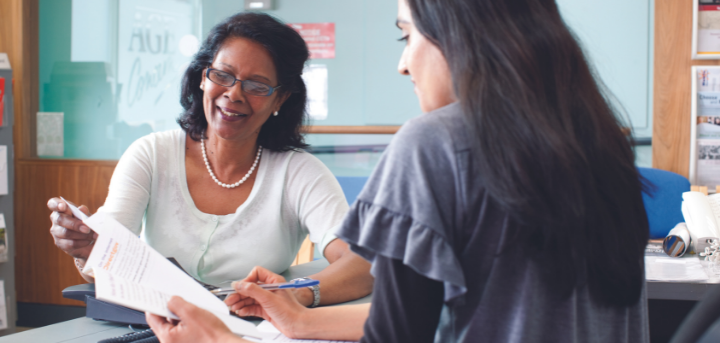 Please note, this service is not available outside Age UK North Tyneside - Head Office's catchment area.
Age UK North Tyneside
13 Saville Street West
North Shields
Tyne and Wear
NE29 6QP
United Kingdom
We know that growing older doesn't come with a manual. That's why we provide free and confidential information and advice for older people, their families and carers.
You can access our Information & Advice service or book an appointment by calling us on 0191 280 8484 or emailing enquiries@ageuknorthtyneside.org.uk.
What happens next?
When you get in touch, you will be given a short gateway assessment interview. This will assess what your needs are.

Based on this interview, we will provide you with one of the following:
• Simple information provided at the gateway interview
• An appointment with our Information & Advice Advisors
• Telephone advice

Telephone advice is available Monday to Friday, 8.45 am – 4.00 pm.

We can also offer a home visiting service where appropriate.
What can we help with?
We can help with:
• Welfare benefits, pensions, energy advice, tax and other financial matters
• Housing and property
• Health and Social Care matters
• Leisure and social activities
• Family and personal matters
• Your rights and local services
• And most other things that affect your quality of life
The Masonic Charitable Foundation
The Masonic Charitable Foundation through their Later Life Inclusion grants, are supporting local and national charities that help older people to overcome whatever barriers they face and actively participate in their communities.

Whether financial hardship, care responsibilities, or a decline in physical or mental health, older people can face social isolation for many reasons. Our support aims to make sure that services are available to support the physical and emotional needs of people as they age, including access to healthcare, transport and technology.

Find out more about Later Life Inclusion grants using the below link, or call us on 0191 280 8484.
https://mcf.org.uk/impact/our-work-in-your-community/later-life/