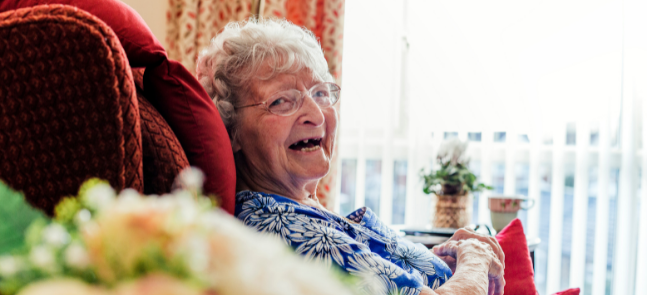 Age UK North Tyneside has been helping older people in North Tyneside since 1972. In that time, we have received many compliments on our professional staff and wonderful volunteers.
Here is just some of the feedback we've recevied.
"I'm so pleased with the service you've given me, you've gone the extra mile to give me exactly what I wanted and I appreciate it"
Mrs B
"Thank you most sincerely for the kindness shown and I greatly appreciate the help given"
Mr W
"THANK YOU for all of your help in applying for my Blue Badge and PIP."
Mrs T
"Very glad you have been visiting. I had given up and was very lonely and frightened before. The girls treated me like a human being. I'm a changed man because of them."
Mr G
"You are really helpful and have informed me of things I never knew about such as Attendance Allowance. The information on dementia provided has helped me understand more about what could happen in the future. I am now coping much more and am more prepared for the future."
Mrs N
"Thank you Customer Services for my referral to the Safe and Healthy Homes team. You are so so pleasant and helped me sort my Energy problem so quickly."
Mrs C
"Thanks to Customer Services for their wonderful work. You have been my life line and I would be lost without you."
Ms H
"Thank you for your help with regards to the cheque from the electricity company, which was finally received last Friday. I believe I would still be waiting had you not helped me in the first place."
Mrs B
"Thank you Customer Services. You have been wonderful and helped me make contact with Northumberland Carers."
Mrs W
"You are always so helpful, you are all stars, you deserve medals for the work you do. Thank you very much for all of your help."