Social Events after Lockdown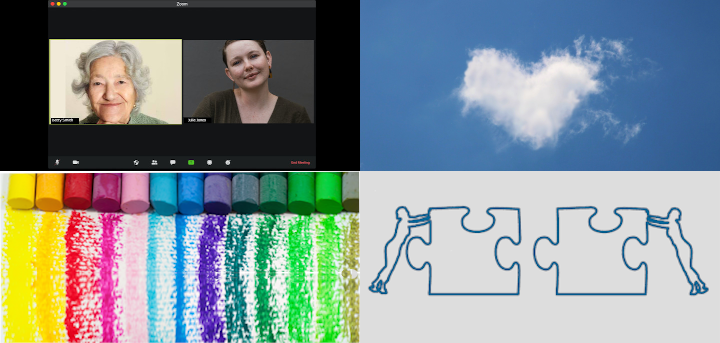 Many of us may be stuck in the house much of the time even though lockdown has currently ended. If you are unable to participate in your normal social activities, or aren't yet ready for face-to-face activities while infection rates are still high, that's no reason to give them up completely. Thanks to the internet you can participate in local events using your smart phone or a computer. Most of the events use apps like Zoom or Facetime but they are very easy to use with a little practice and the organisers are very keen to help. Just click on the links below for more details of each event and keep visitng this page we'll be adding more as they get started.
Our Autumn Zoom Activities - Keep Fit at home, Healthy Habits, interesting talks by expert local speakers and more, all in the comfort of your own home.
The Online Age of Creativity Festival . A web site to celebrate, profile and market the hundreds of creative opportunities that already exist for older people but on-line.
Virtual ten pin bowling tournament. Join a friendly virtual ten-pin bowling club, founded in March 2020 in the Covid-19 lockdown.
Virtual social and fitness activities
Don't let lockdown get you down