Social Events in Lockdown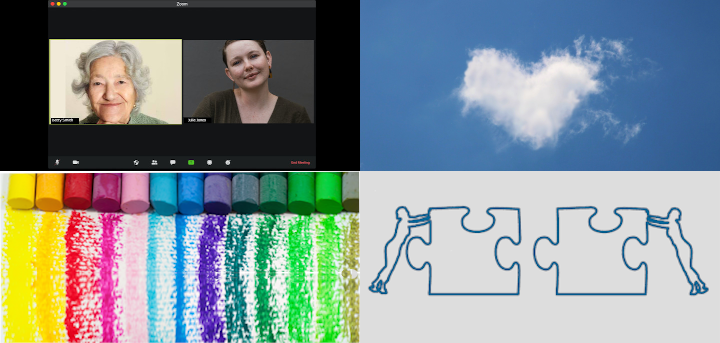 We may be stuck in the house much of the time due to lockdown and unable to participate in our normal social activities, but that's no reason to give them up completely. Thanks to the internet you can participate in local events using your smart phone or a computer. Most of the events use apps like Zoom or Facetime but they are very easy to use with a little practice and the organisers are very keen to help. Just click on the links below for more details of each event and keep visitng this page we'll be adding more as they get started:
Age UK North Tyneside's Virtual Social Group
Fancy a cuppa and a chat with some friendly faces? Starting Monday 18th January 2021 11am till 12am.
Yes you can write - Starting Monday 18th January 2021 12noon–2pm
Learn about different types of writing, play creative games and learn how to find your voice. This is a FREE 12 week course presented by Meadow Well Connected. To book your place call 0191 341 0033 or email Cheryl@meadowwellconnected.org.uk
Break up your week with some friendly conversation and a fun quiz. Book on to be emailed the ZOOM link and then join in once or every week - there's always laughter! Hosted by Community Development at Battle Hill and Linskill but open to all. Sign up via
https://tinyurl.com/coffeeandquiz.
Carers Support Group. This group is run by Age UK North Tyneside's Admiral Nurse to support unpaid carers and allow them to discuss their concerns with others in a similar situation.
The Online Age of Creativity Festival . A web site to celebrate, profile and market the hundreds of creative opportunities that already exist for older people but on-line.
Virtual ten pin bowling tournament. Join a friendly virtual ten-pin bowling club, founded in March 2020 in the Covid-19 lockdown.