Befriending and Telephone Befriending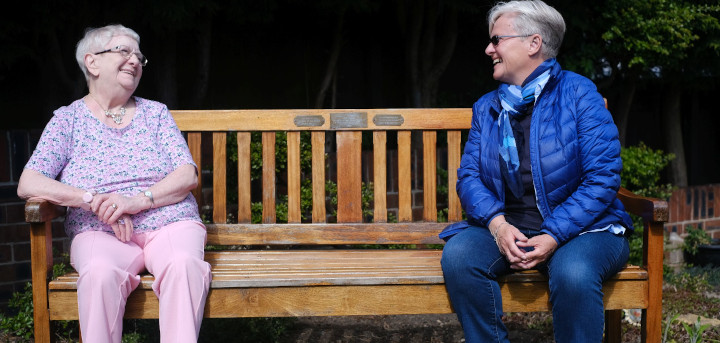 Befriending and telephone befriending
Do you know someone who would enjoy some extra company?
"Loneliness can affect people in very different ways and even if an older person has family and friends, they may still have times when they may feel lonely or are in need of friendship.
Our befriending services offer older people a chance to share their stories, make a new friend and connect with someone outside their usual social circle." - Head of Charity Services, Yvonne Probert.
Our befriending volunteers offer supportive, reliable friendships to people who would otherwise be socially isolated. Our befriending volunteers are empathetic and good at talking and listening. Befriending is fun, safe and easy. Lots of people say these chats are the highlight of their week.
Request a befriender from us and you can build up and maintain a trusting close relationship over time. Regular social interaction might help you pursue a new direction in life, open up a range of activities, and build confidence. Your one to one relationship will be supported by us.
You can request someone to visit you at home or, you might prefer someone to telephone you.
If you want to grow a new friendship, just give us a call at Age UK North Tyneside and we will start the ball rolling.
Home Visit befriending service
If home visits are for you, please ring Beverley on 07974 184813.
Volunteer befriender Nicola said "There's only one thing better than a cup of tea, and that's two cups of tea".
Telephone befriending service
If telephone calls are for you, please ring Carole on 07811 764358
This service is a weekly call arranged to a time which suits the volunteer and befriendee. It is a social chat, to help relax, connect with the community and have a laugh. The co-ordinator will provide regular phone calls to review the service and chat about any concerns.

Telephone Befriending is supported by the
National Lottery Community Fund
Befriending case study - Eileen and Dianne
A self-isolating widow who has been kept from loneliness by regular phone calls during a year of lockdowns has met her saviour 'Befriender' for the first time.
In an emotional scene (shown above) in her back garden in North Shields, Eileen Kirkham, 84, came face-to-face with Age UK North Tyneside volunteer Dianne Graham, part of the charity's Befriending team.
Eileen, who lost husband Allan 13 years ago, has barely seen her family over the past year, and has been almost constantly confined to her home.
She has spoken to Dianne every week since March 2020, and said it has kept her going through the Covid-19 pandemic.
Grandmother Eileen said: "It's been the best, I don't know what I would have done without Dianne. She really has kept me from feeling lonely.
"We have had such a laugh together and become great friends over the past year, even though we haven't actually met until today. It makes such a difference that someone cares. I look forward to her call all through the week."
Eileen, who bumped elbows with Dianne when they met as they still are unable to touch each other, added: "It's been amazing meeting outside in the sunshine for the first time today. It feels like the sun has come out just for us.
Befriending case study - 'Gadget Queen' Maureen and Gary
Maureen is 67 years old and lives alone following her husband's stroke. Her husband moved into a residential care setting and prior to this they had led an active life together playing snooker competitions across the country.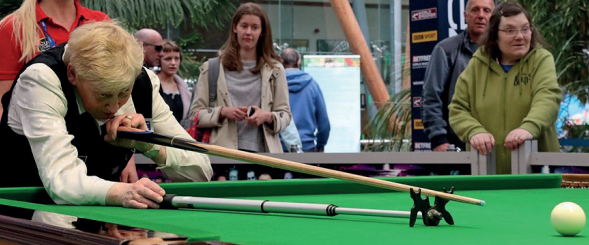 She had been originally introduced to snooker by the Chairman of the disability sports group in 1996 and met her husband when his business agreed to sponsor her on the Ladies Tour.
They participated in numerous competitions and this resulted in them winning the 2010 World Championships. The couple had been fortunate enough to meet many of the leading snooker legends along their way. She was a loyal supporter of the World Women's Snooker Tour for over 15 years.
Alongside major ranking events, Maureen also competed in several side events including senior's competitions, reaching eight finals.
Known as the 'Gadget Queen' for her wide range of cue adaptations, Maureen also competed on the World Disability Billiards and Snooker Tour.
Maureen appeared in the Evening Chronicle at the time to comment on the fact that some snooker halls would not accept female players. She was runner up in the North Tyneside Sports Personality of the Year award.
During the lockdown period Maureen had become more isolated from her friends, family and her fellow snooker players and was referred to the Age UK North Tyneside Telephone Befriending service.
The co-ordinator took great care in matching Maureen with a volunteer befriender who had a personal interest in sport. Although at first their conversations were quite "reserved" Maureen says they quickly struck up an ongoing friendship.
Maureen says "We have a good laugh, Gary's a canny lad. I look forward to our calls and would definitely recommend the service to others". She feels as a result of the befriending services that she is becoming more confident again and is beginning now to get out and about. She's able to visit her husband again and this she really looks forward to.
Maureen's volunteer befriender Gary is a full time primary school teacher who relocated to the North East from Norfolk 12 years ago. During the initial lockdown Gary felt that he wanted to give something back to his local community and so considered volunteering.
He says that befriending fits in with his busy schedule but in the future he'd consider face to face volunteering too. Gary said "My befriending coordinator Carole is very supportive of Maureen and I and checks in regularly with us both to make sure that everything is continuing to go well".
To find out more about the telephone befriending service available from Age UK North Tyneside, or to ask about volunteering with the service, call us on 0191 280 8484 Option 1 or email enquiries@ageuknorthtyneside.org.uk
Befriending case study - Lindsay and Tom
Customer Tom Bailey, 91, received regular phone calls from Volunteer Befriender Lynsey Finlayson for five months before he was able to meet her face-to-face again.

He said having someone to talk to has helped him get through lockdown, and helps him take his mind off any worries he has.

The great-grandfather said: "Lynsey is a such a lovely young lady and I love when she comes to see me. It takes my mind off any troubles that I have and puts me at ease."
Befriending case study - Sabena and Harry*
During these uncertain times hearing a friendly voice on a regular basis can be uplifting for us all but more so if you live alone. Our Telephone Befriending service supports people aged 50 plus years in North Tyneside and has seen increased demand during the Coronavirus pandemic.
Harry has lived in North Tyneside for over 40 years and now lives alone.
He is lucky as he has two sons and one lives nearby. Harry was referred to falls exercise classes after having had a bad fall. It was during one of these sessions that he heard about the befriending service and got in touch with Age UK North Tyneside..
Sabena is one of our dedicated volunteers who supports the Telephone Befriending service and is Harry's befriender. They share a mutual interest in Newcastle United Football Club. Sabena is retired herself and moved to the north east in the 80's, where lives with her partner.
She says "I got involved in the befriending service because I had some spare time during lockdown and wanted to help someone also locked down or isolating. I really enjoy and look forward to our chats, we usually have a good laugh at something along the way!
I love talking about politics, the local area and of course football as both of us support the Newcastle United football team. We have some fun predicting the score of Newcastle United's next match and have a friendly wager on the scores and chat about match of the day.
We love to talk about the local area, how it's changed, what we used to do for a living etc so the time flies by."
Harry said "It's a lovely service you should be proud of it and when this Covid is over I would love to meet up for a coffee and say thank you."
To access our Telephone Befriending Service contact our Customer Service Team Tel: 0191 2808484 or e mail enquiries@ageuknorthtyneside.org.uk
*Some names have been changed to preserve confidentiality.
Befriending case study - Gerry, Carole and Angela
Gerry Robinson 81, retired Aircraft Engineer, is an experienced Volunteer Befriender with Age UK North Tyneside.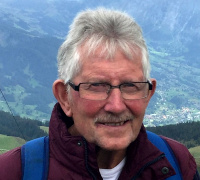 Supporting befriendees in our community since 2015, Gerry usually visits befriendees in their home environment to help reduce their social isolation and loneliness.
When the nation entered lockdown in March 2020, Gerry recognised that it was going to be tough for us all and many of us might lose our confidence as the weeks progressed.
Gerry wanted to help and offered to telephone two of our customers regularly, building strong trusting friendships over time.
Gerry believes that sharing happy memories helps us all to maintain our confidence and self-esteem.
He said
"I try to help by taking Carole and Angela* back to the happiest times in their lives. We re-enact them together, and as I am 81 and have some experience of life, I can engage and empathise with them on so many topics.
They actually chuckle and laugh a lot as we draw back the curtains of time and walk through the portals of memory to their earlier days of joy and happiness.
Luckily, memory plays good tricks sometimes, and they remember the lovely times with their husbands and children. Looking back it seems their children rarely misbehaved and how they all laughed so much, and of course the sun then seemed to shine almost every day."
As we approach the end of the year, Gerry's friendship has made a difference. Gerry said "When we discuss these things, I can feel them becoming stronger and most importantly, more confident.
And, of course, through bringing happiness and laughter to Carole and Angela it is also impacting on myself. My daughter, who is a paramedic, and spends her life rescuing and helping other people has noticed the change in me. It is a change for the better brought about by listening and sharing experiences."
Befriending Coordinator Beverley Swan agrees. "Studies show that the benefits of having a befriending relationship result in positive outcomes for everyone. Being part of the community, doing something meaningful, helping others and perhaps trying something new, makes everyone's confidence grow."
Gerry has also taken the time to write this inspiring letter, describing how he has approached the telephone befriending role and encouraging others to do likewise.
To my surprise I found this new role to be very easy and very rewarding both to my befriendees and to myself. Both of the ladies that I ring are in their 80s and 90s and they experience real bouts of loneliness. I relieve their burden three ways.
Firstly, I keep them talking as much as possible, only interrupting when I think it's necessary to keep conversation going. I believe that one of the primary dangers of loneliness is not being able to talk to someone. After a while they lose the odd word and then, a few months later, the odd sentence of expression. This, along with a growing loss of memory leads to a fear of conversation itself. This in turn leads to a withdrawal from human contact. This will of course lead to even more intense loneliness. I believe the way to slow down this terrifying process is to encourage the befriendee to talk as much as possible during these half hour sessions.
Secondly, I try to help by taking Carole and Angela back to the happiest times in their lives. We re-enact them together, and as I am 81 and have some experience of life, I can engage and empathise with them on so many topics. They actually chuckle and laugh a lot as we draw back the curtains of time and walk through the portals of memory to their earlier days of joy and happiness. Luckily, memory plays good tricks sometimes, and they remember the lovely times with their husbands and children. Looking back it seems their children rarely misbehaved and how they all laughed so much, and of course the sun then seemed to shine almost every day.
But we also remember the difficult times – the war; the fear for loved ones; the bomb shelters; the food rationing. Walking sometimes long distances to school, sometimes in terrible weather. Walking through a cold house with only a candle to light the way. Getting into freezing beds in the winter – I could go on.
In the distance of time we laugh so much about these things, but, by bringing up the topic, I can highlight some of the good things that are happening to them now. Security in their homes; central heating; financial safety net through the welfare system; the luxury of the car; flights abroad; the internet; the mobile phone; and of course TV and radio. So many good things.
When we discuss these things, I can feel them becoming stronger and most importantly, more confident. And, of course, through bringing happiness and laughter to Carole and Angela, it is also impacting on myself. My daughter, who is a paramedic, and spends her life rescuing and helping other people has noticed the change in me. It is a change for the better brought about by listening and sharing experiences.
Thirdly, I don't argue or criticise my befriendees. I let them unload their cares and worries onto me. After a week on their own they need to express their loneliness and fears. Instead of disagreeing, I let things ride, keeping the conversation going with expressions such as – I take your point, I agree, I'm sure you are right and, that's a good point. This way they can be confident to keep talking, knowing there will be no confrontation only quiet understanding.
And finally, because of the changes for the good that this befriending has brought about, I would ask and recommend anyone, whatever age you are, to join me in this rewarding journey. All you need to do is pick up your phone and ring 0191 2877013
By doing this you will be helping lonely old people, and helping Age UK North Tyneside in the vitality important and wonderful work that they do.
*Some names have been changed to preserve confidentiality.
Befriending case study - Michelle and her new friend
Michelle is in her early 30s and since July has been volunteering with Age UK North Tyneside as a telephone befriender. She regularly chats to a lovely lady in her 90s who lives alone.
She works full time as solicitor (currently from home) but manages to chat twice each week. She does this around lunch time or if she is taking a walk or having a coffee break.
Michelle's own grandparents are no longer alive and so really enjoys talking to her Age UK North Tyneside friend. She says that they "discuss their views on the world, and have a little laugh together and its breaks up both of our days".
"During the pandemic I really wanted to volunteer to help the elderly in an incredibly lonely and worrying time for them. I saw campaigns and news from Age UK North Tyneside which just really highlighted to me how awful the pandemic was on the elderly population. For years I have donated to Age UK, not really realizing that there were ways to volunteer that would suit full-time workers. As I am a full-time working solicitor, becoming a telephone befriender was absolutely ideal as I can fit a call into my day no problem".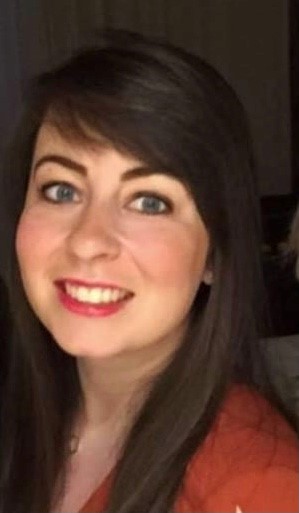 Michelle went onto say "Age UK North Tyneside took time to find me a suitable match, someone they thought would be a good match in terms of having plenty to talk about. My friend doesn't live too far from me and so we can talk about our local area together. It is important to remember that even if someone has family and friends they can still be lonely on a day to day basis particularly during a pandemic. Sometimes when they speak with family it is more a practical discussion than just a generic chat.
I think the service makes a huge difference to loneliness, particularly during the pandemic and I have to say I think there is benefit to both the older person and the volunteer as I really enjoy the chat myself.
We talk about anything at all. Sometimes it's just what we are going to eat for tea or a story about something she did years ago such as the first time she went to a football game which is lovely. You have to be very aware that often the elderly person doesn't have any particular news to share, especially during a pandemic, but there is always something you can talk about. Sometimes I find that my friend will repeat the same story, but that makes no difference to me. She is obviously quite happy to tell it again and at the end of the day people much younger than her have memory problems".
Michelle highly recommends volunteering as a telephone befriender. "I can't recommend becoming a telephone befriender enough, it is so easy to fit into your day. If you think of how much time you can spend scrolling online this literally just takes 15 minutes of your day a couple of times a week.
There is always something that we can learn from the elderly and their stories of the past".
Befriending case study - Dianne and Vivien
Vivien is 84 years old and lives alone. She was married to her husband for over 40 years and they had lived in the area all of their married life. Sadly he passed away 13 years ago and she greatly misses him.
Vivien still has regular contact with her stepson, nephew, grand daughter and grand son who have helped her during lockdown with grocery shopping. Sadly she recently lost her beloved cat and as a result was feeling very lonely.
Vivien has mobility problems and struggles to get out and about. Following a hospital admission it was suggested that she consider the telephone befriending service.
Dianne is a 65 year old retired social worker and manager of 30 years. She has lived in North Tyneside for 34 years and previously worked in social care. On retiring, her last position as Development Officer for Older Peoples Services at Gateshead Council she knew that she wanted to volunteer and get involved with befriending.
Dianne had worked for Age Concern Newcastle (1980-81) as a Voluntary Visiting Organiser and had worked with older people all of her life and knew the value that this kind of service provides.
Dianne said "I have been a volunteer with various organisations in the community including being a Director of my own social enterprise for about 4 years and being a Public Governor for Northumberland, Tyne and Wear Mental Health Trust.
When I retired, I was very aware of how isolated older people can become. Especially with families becoming much more mobile now and sons and daughters going to university and settling in different parts of the country.
That was my own experience as I was originally from Cumbria and came over to this area as a student and likewise, my own son went away to university and subsequently lived in London for 7 years.
I wanted to continue with volunteering and there was no better way than by giving my time to an older person who was feeling isolated.
Initially, I was meant to be taking the person out or visiting at their home on a befriending basis for an hour per week but just as we were about to be introduced, the pandemic and the first lockdown happened".
Age UK North Tyneside matched Vivien with Dianne in April 2020 and it was agreed they'd have chats every week. These continued throughout the pandemic and they've not missed a single week.
Their conversations usually last for an hour as they have so much to chat about and have both say that they enjoy a good laugh. Vivien has said the calls from Dianne "really cheer me up and have helped me get through the isolation".
Dianne said "We have never met and don't know what each other looks like but we have become good friends and look forward to our weekly conversations. Quite often we have a good laugh and I think we both come off the phone feeling better and uplifted as a result".
The ladies say that they are both excited at the prospect of meeting up and going for coffee and trips out together. They hope to become independent from the befriending service to continue their friendship when and where they wish to go.
For anyone hoping to either volunteer or take up the telephone befriending service Dianne would encourage this. She feels that it alleviates some of the feelings of loneliness and isolation in the older person, can form strong friendships, that there is a real sense of doing something very worthwhile and can strengthen feelings of community spirit and engagement.
Befriending case study - John's story and poem
People often ask us what it's like to volunteer. Befriending Coordinator Beverley Swan asked Volunteer Befriender John Dodds to help us answ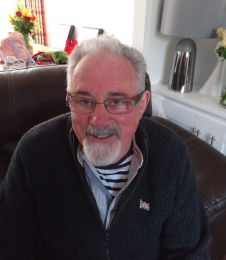 er the question.
John, 75 from Wallsend, joined Age UK North Tyneside in January 2020 to visit isolated older people in their homes, providing much needed face to face friendship. Due to COVID-19, John had to stop visiting customers in their homes and instead began Telephone Befriending instead. When lockdown ends and it is safe to do so, John will be switching back from telephone calls to home visits, with our support.
John's interests include, local & military history, gardening and, as you will soon find out, poetry. Volunteering appealed to John because he felt it was "an ideal way to give back to the community". Everyone offers their time for different reasons. John said, "Becoming a Volunteer Befriender gave me a new outlook on life and a new challenge. I'm very comfortable in the role".
It's easy to volunteer and we welcome people with a wide variety of experience. John agreed, "You don't need lots of qualifications to do this. If you like people, it's something you can do."
When our volunteers need support, we're there for them too. John sums it up like this, "There's a good support element from you and I appreciate it, the fact that you get in touch every month. It's good to know that I can ring you any time as well, if I need to talk something through."
'Geordie' John has written a verse about befriending with Age UK North Tyneside. We love it and hope you enjoy it too. John ended our chat by saying, "We all have little gifts. All you have to do is find your story."
Noo Geordie waas a canny lad
and he worked hard evory day
He'd aalways been a grafter
It waas the Geordie way.
But when his time come to retire
whey Geordie was at a loose end.
Didn't knaa what to do with hissel
until he met a friend.
She said why not become a befriender
a volunteer with Age UK
You can use your love of people
To help others along the way
Geordie thowt it a great idea
so he applied and got a start
Just phoning housebound people
and having a good old heart to heart.
Aye Geordie's really a much happier man
since he joined with Age UK
And the time he spends, talking with new friends
really brightens up his day
It's great being a befriender
being of use to those around
I've got this beat, I'm not obsolete
When there's so many new friends to be found.
By John E M Dodds
Befriending case study - Sarah
About the person
Sarah, 54, lives with MS and a heart condition. Her physical mobility varies. After losing her partner
in 2019, Sarah lives alone. She has artistic talents: she used to be a florist and also loved crafting.
What was the situation?
Sarah developed Rapid Onset Cataracts in 2020. Sarah quickly lost her sight and was unsure if she would be able to access her community easily in the future.
Nine months into the 2020 coronavirus lockdown, Sarah reached out for an Age UK North Tyneside befriender, hoping some support would help reduce her social isolation and maintain her confidence.
Sarah also believed that a warm and friendly chat from a reliable and trustworthy person, might distract her from all the changes she was struggling to navigate through.
What did Age UK North Tyneside do to make a difference?
The home visit befriending service was able to match Sarah with a volunteer with shared interests.
Sarah's befriender was hand-picked by us to meet the support Sarah knew she wanted and needed.
Firstly, the volunteer wanted to help our customers to maintain their social skills and confidence,
rather than be a recipient of help. Secondly, the volunteer understood that it was important to still
try and have fun, more so during hard times.
Sarah's volunteer rings regularly until she can visit.
What outcomes were achieved?
For the customer – increased confidence; fun; shared interests. The customer is so impressed by
the service that she is now training to be a volunteer befriender.
The customer during this time has also completed surgery to both eyes, restoring her sight. She is
delighted.
Feedback from the customer
When unable to see…
"I cooked myself a Christmas dinner, I don't know how I did but I was determined. I told myself,
I'm not going without my Christmas dinner. It was a bit burnt but it was beautiful."

Early days in the befriending relationship…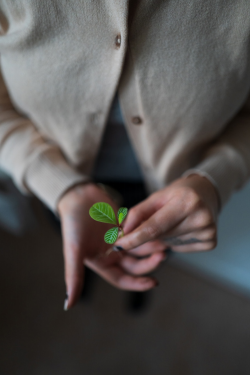 "We talked about plants because we both have gardens. Our conversations lifted my day. I'd get up and wonder what to do because I couldn't see the television. With encouragement, I'd get on with seedlings and do what I could do. Half of them died but it didn't matter, I was doing something positive."
Befriending support generally…
"I've met a lovely lady. She's always full of life and always so happy. On the days when I felt the cup was half empty, she helped me to see that the cup was half full."
"On the day of my call, I get up a couple of hours in advance because I'm really looking forward to
it. We talk about family. We talk about our dogs. My volunteer has inspired me to do things, she's
really good fun too and we have such a laugh!"
"You're not alone. You know you have someone to talk to and it's built my confidence and lifted
me so much! This is why I've decided to put something back and apply to volunteer."
Now able to see….
"I feel a lot better and a lot brighter because I can see. I even like dusting at the minute. Wow! I'm back to reading magazines again, so I bought loads, I almost cleared the shop!"
Or if you prefer to chat in the evenings or at weekends:
The Silver Line helpline is the only UK-wide, 24/7 confidential helpline for lonely, older people. It is for those who would like a "friendly chat". The service has helped create thousands of new friendships, and many people say their calls are the highlight of their week. You don't need to be feeling lonely (though if you are, we'd like to help), and you don't need to live on your own and its FREE on 0800 4 70 80 90. Sometimes it's just nice to talk.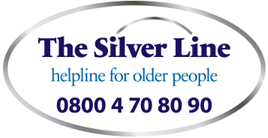 The SilverLine is not an information and advice line helpline, but will sign-post you to your local team here at Age UK North Tyneside Tel: 0191 2808484.
The Silver Line helpline is in partnership with Age UK and refers callers through to local Age UKs and other services, depending on any need identified in the call.
Virtual social and fitness activities
You don't have to go out to socialise