What is an Admiral Nurse?
Admiral Nurses are specialist dementia nurses who give expert practical, clinical and emotional support to families living with dementia to help them cope. They are registered nurses with significant experience of working with people living with dementia before becoming an Admiral Nurse. They work in communities, helping people living with dementia to stay at home for longer. In North Tyneside the Admiral Nurse works within the Dementia Connections Team at Age UK.
How can an Admiral Nurse help me?
If you have a diagnosis of dementia or you are a carer/relative of someone who does, an Admiral Nurse can:
provide specialist practical advice, and emotional and psychological support from diagnosis to post bereavement, helping you deal with your feelings and learn coping strategies
be your single point of contact, helping to join up different parts of the health and social care system and meeting your needs in a coordinated way
give you the knowledge to understand dementia and its effects, and the skills to improve how you communicate with someone living with dementia.
offer advice on referrals to other services and liaise with health and social care professionals on your behalf, sharing best practice with them so you get the best care possible. This could include referral to other members of the Age UK Dementia Connections Team.
support you at difficult times in your dementia journey, including when the condition progresses, or when tough decisions need to be made, such as moving a family member into residential care.
How can I speak to an Admiral Nurse?
If you live in North Tyneside call the Age UK North Tyneside Dementia Services Team on 0191 280 8484. (This is not an emergency service but should you feel that you require assistance of an urgent nature, please contact Adult Social Care Tel : 0191 6432777 Option 3)
If you live outside of the area call Admiral Nurse Dementia Helpline, our national helpline on 0800 888 6678, from 9:00am to 9:00pm Monday to Friday and 9:00am to 5:00pm on Saturday and Sunday. The helpline will be able to tell you if you have an Admiral Nurse in your area and offer support and advice regarding dementia.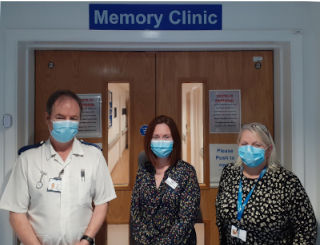 Our Admiral Nurse Service is now working in the Memory Clinic at North Tyneside General Hospital. We provide support for carers of those living with dementia. This is a fantastic step in providing gold standard, collaborative post-diagnostic support for people living with dementia and their families.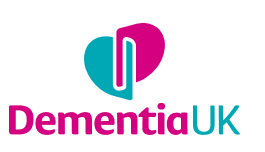 Helpful downloads related to Dementia
You can view, download and or print for sharing from the links below: