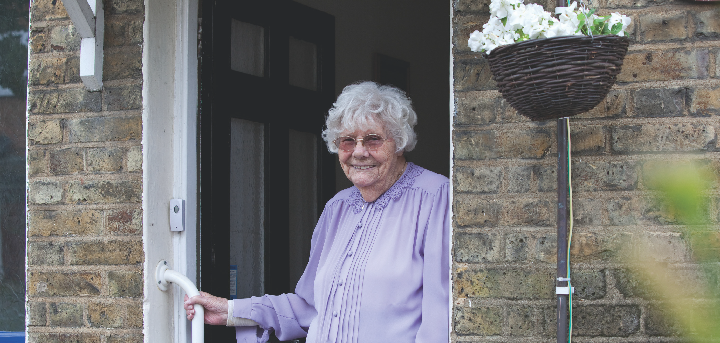 The Age UK Hospital Team offers practical support and assistance to help you settle home safely on discharge from hospital.
Spending even a short period of time in hospital can sometimes leave you feeling less able to cope when you get home.
We support you to:
Increase your confidence
Obtain information and advice to live independently and to better manage your health condition
Engage in community activities to help reduce isolation and loneliness
Ensure you have basic provisions on discharge from hospital
Settle back into everyday life practically and socially
The service will support you post discharge enabling you to regain your independence and improve your quality of life. The Age UK Hospital Team Coordinator will work alongside you to help you achieve your goals, and will maintain regular contact with you to ensure everything is running smoothly. If needed, we can match you with a volunteer to offer short term support enabling you to settle into your home life and encouraging you to take the lead in managing your own care and wellbeing.
Customers can also attend our Integrated Care Friendship Group, which takes place on the second Friday of the month in North Shields Customer First Centre, 2 – 3.30pm. Come along to make new friends, meet old friends and have a free cuppa and a friendly chat.
The Home from Hospital service is available to anyone over the age of 50 in North Tyneside who has recently been in hospital. We are also able to work with people who are still in hospital, alongside the NHS Hospital Discharge services, to make sure that everything is in place for when people come out of hospital. Please contact us for more information about the service.
Some of our Home from Hospital customer quotes:
"They were always helpful and nothing was too much trouble. I am now feeling positive about the future. I would recommend the service to anyone because Age UK's support enabled me to achieve a lot. Thank you."


"I feel more confident in asking for help when needed and it is nice to know I can speak about my memory problems without feeling judged. I enjoy having support from Age UK North Tyneside and feel that the support I have received has improved my mood too."