Ready, steady, KNIT!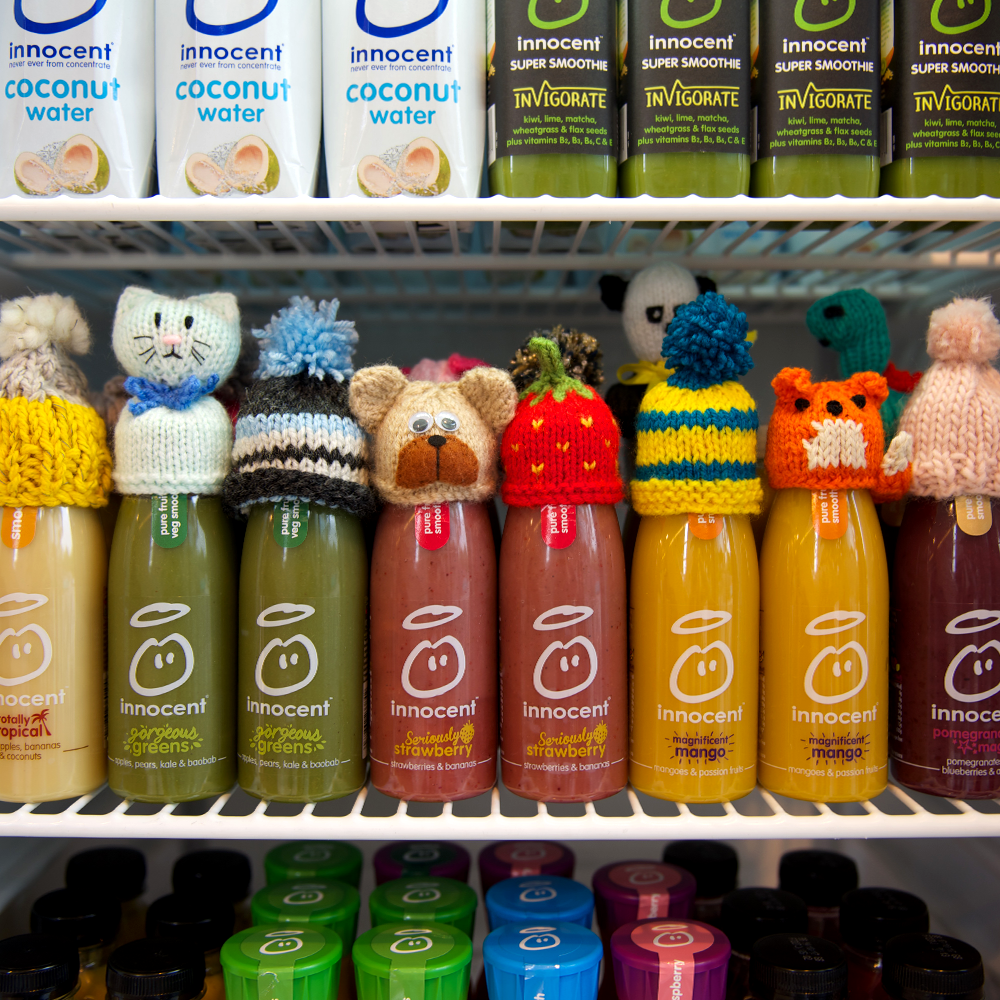 Published on 19 February 2021 01:28 PM
Calling all knitters!
For every behatted bottle sold as part of this campaign, Innocent Drinks donates 25p. All money raised from the hats sent in by Age Oxfordshire will be used to help local older people living in Oxfordshire. You can look out for your knitted creations in supermarkets at the start of 2022.
How can I get involved?
Every hat is important, whether it's as neat as a pin or as homemade as a pasta portrait. Knit one, knit loads - you'll be making a huge difference either way. You can take a look at all our knitting and crochet patterns here to help you get started.
Where do I send the hats?
Please post your hats to our office: Age UK Oxfordshire, 9 Napier Court, Barton Lane, Abingdon, OX14 3YT. Don't forget to include your name and address so we know who to send a thank you letter to!
Meet our knitters!
Rosemary has been knitting for us for 11 years.
Learn how to knit a hat with Rosemary.
Get in touch
If you have any questions about the campaign, please email admin@ageukoxfordshire.org.uk.
CORONAVIRUS RESTRICTIONS
Please note that our office is currently closed so we cannot accept any hat drop-offs in person. We are only able to accept hats via post.