Ready, steady, KNIT!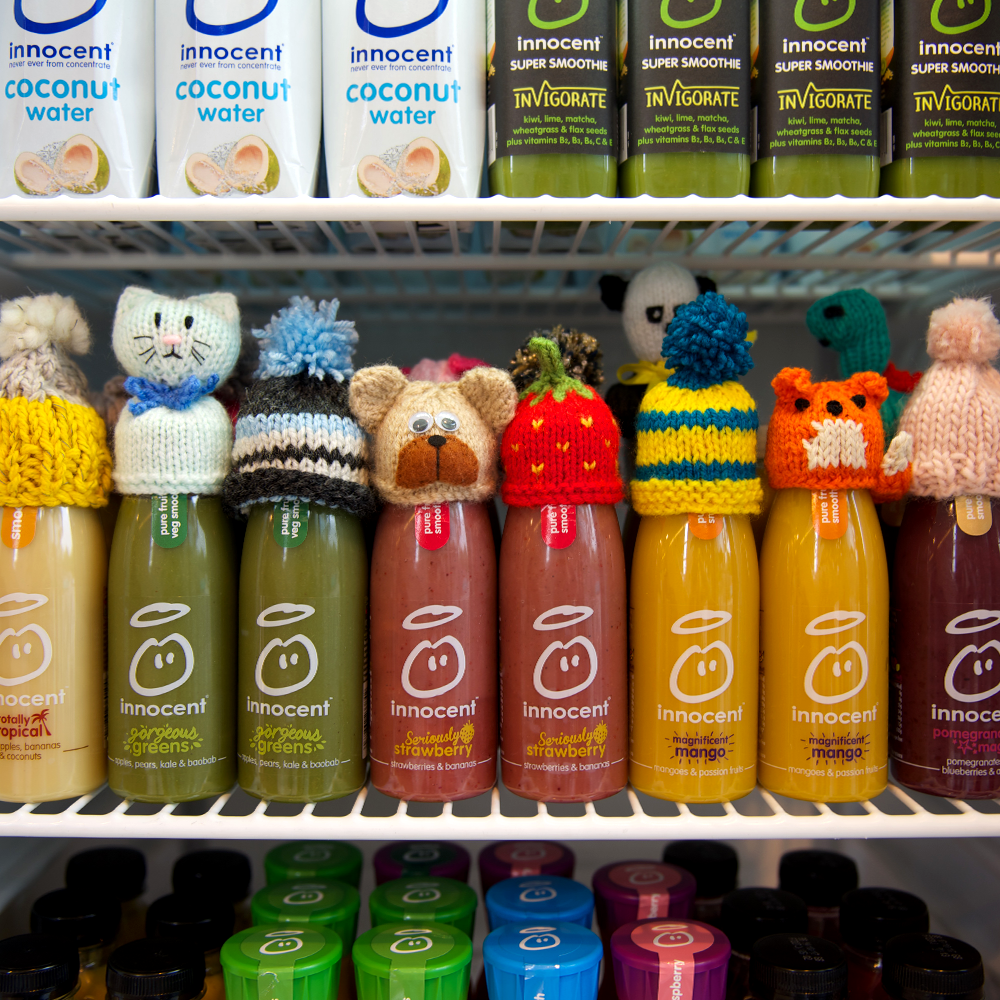 Published on 19 February 2021 01:28 PM
Calling all knitters! The Big Knit campaign is back for 2021/22.
Since 2003 Age UK national and local partners have been partnering with Innocent Drinks who donate 25p for every behatted bottle sold as part of this campaign. Hats will be back on bottles in supermarkets at the start of 2022

Following the amazing efforts of our local communities during the last campaign, Age UK Oxfordshire's target is to send in 40,000 hats by the beginning of October 2021, which would raise an incredible £10,000 for older people.

All money raised from the hats sent in by Age Oxfordshire will be used to help local older people living in Oxfordshire so, if you can help, please get involved!
How can I get involved?
Every hat is important, whether it's as neat as a pin or as homemade as a pasta portrait. Knit one, knit loads - you'll be making a huge difference either way. You can take a look at all our knitting and crochet patterns here to help you get started.
Where do I send the hats?
We are sending hats off to the Innocent HQ throughout this year, so if you have hats ready to go, you don't need to wait until October. Please post your hats to our office: Age UK Oxfordshire, 9 Napier Court, Barton Lane, Abingdon, OX14 3YT. Don't forget to include your name and address so we know who to send a thank you letter to!
Get in touch
If you have any questions about the campaign, please contact Sophie Dyer (Marketing and Fundraising Officer) by emailing sophiedyer@ageukoxfordshire.org.uk.
CORONAVIRUS RESTRICTIONS
Please note that our office is currently closed so we cannot accept any hat drop-offs in person. We are only able to accept hats via post.