As the world around us moves more and more online, we can help you make sense of it and build your confidence to use it as you choose.
Whether you need help with your phone, computer or tablet Age UK Oxfordshire and our team of volunteers can support you to develop your skills and be involved, safely, with the online world in which we all now live.
Whether it is staying connected to family/friends over skype, doing online shopping, learning how to use zoom to join a virtual group or class, setting up an email, or simply learning how to use your IT gadget…we are here for you.
We will listen to what your issue is and if we can't help you we will know someone who can.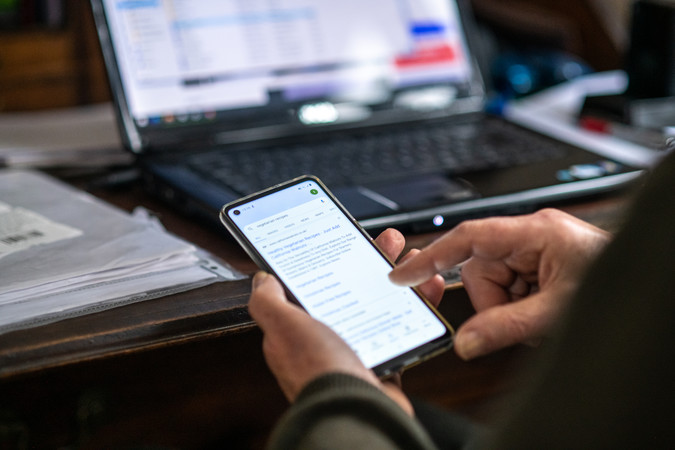 We offer basic FREE help via:
Telephone
Online
Handy 'how to' guides that can be posted out to you
Home / garden visits (Covid-19 safe)
Face to face IT classes and gadget drop-in sessions
Contact us on 07584 148 507 or email techbuddy@ageukoxfordshire.org.uk
We do NOT help with:
Specialised technical issues: we suggest that people contact their local computer repair shop who may charge them. WE can help them find the local computer shops near them.
Online Banking: we suggest that people contact their own bank, all of whom now have customer care staff who will be able to support with this
Volunteer Opportunity
If you would like to join our team and become a Tech Buddy volunteer please click on this link for more information about the role.