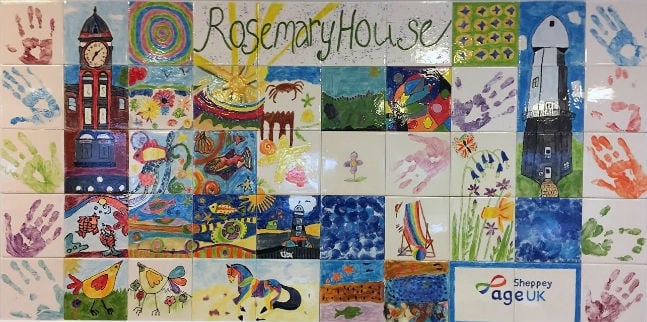 We're a local charity working in the community to support older people, their families and carers. We want everyone to be able to love later life.
Who we are
Age UK Sheppey is a registered independent charity that was reconstituted in 2014 as a Charitable Incorporated Organisation. It is largely run by Sheppey people, but entirely for Sheppey people. Our aim is to assist and improve the lives of those aged 50 plus by offering many community services and fun activities.
Where you can find us
Our main office and day centre is based in Sheerness.
How we are funded
We currently receive grant funding from Kent County Council and seek financial support from a range of organisations. In 2017/18, we have been supported by Lloyds Bank Foundation, Kent Community Foundation, The Co-op, Minster Parish Council, Swale Borough Council, Local Members Grant (Cllr Ken Pugh), and a further Kent County Council Innovation Grant. We raise money through fundraising activities and donations. All of the funds we raise are spent in the local area.
What we do
Although we are perhaps best known as having had a day centre here for many decades, we are continually developing our services to meet local need. Many people, particularly friends and family of clients, now say "I didn't know you did that!"
In 2016/17, we provided substantive support to around 1400 people. This ranged from providing hearing aid batteries, on a drop-in basis, to regular practical support in the home, for up to 5 days a week. We continue to offer a 5 day a week service at our centres for people to come for companionship, breakfast, freshly cooked lunch and activities.
Our people
Meet our staff

We have a team of dedicated staff members, helping us to deliver information and advice, exercise classes, home visits and provide delicious food in our lunch clubs.

Our volunteers

Our services couldn't run without the help of our amazing volunteer team. We have over 35 volunteers helping us throughout the week. Find out how you can become a volunteer too.