Importance of having a Will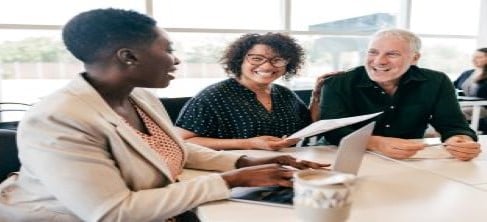 Published on 18 April 2023 10:00 AM
The Importance of Making a Will
It is important to make a will because if you pass away without making one, specific rules apply to your estate, meaning that your possessions and money may not be distributed to the people and causes you care about how you would have wished.
Below are some reasons why we all should make a will:
Control your estate. Most people, when writing a will, want to make sure their money and possessions are distributed in the way they wish.
Reduce stress for your next of kin. After the death of a loved one, the amount of red tape and arrangements to be made can be overwhelming. Writing a will helps alleviate that problem.
Avoid arguments.

Your family and other beneficiaries will have your wishes clearly laid out, leaving less room for family arguments over who should get what.

Make your funeral requests clear. A will is also where you can set out the kind of funeral you'd like. This can include if you prefer to be buried or cremated, as well as your choice of music.
Avoid intestacy rules. If you die without making a will, your estate will be divided according to set rules rather than your intentions.
Help to reduce your Inheritance Tax.Anything in your estate above £325,000 (2022/23 tax year) is liable for Inheritance Tax. Planning prior to your death can help reduce the amount of inheritance tax for which your estate is liable.
Give to your chosen charities.It's not just people who can benefit from your will, but causes close to your heart can too. If you plan to leave a gift to a charity in your will, make sure you include the charity's full name, address and registered charity number. Incorrect information may mean your chosen charity doesn't receive the gift.
Care for your pets. Your will can include provisions for any pets you have, such as who should look after them.
At Age UK South Gloucestershire, in conjunction with Wards Solicitors, we offer a free will writing service. If this is something that you may be interested in, please contact us on 01454 411707 to make an appointment.
Link to information on the Age UK National Site
https://www.ageuk.org.uk/information-advice/money-legal/legal-issues/making-a-will/
Link to information on the Age UK South Gloucestershire Site
https://www.ageuk.org.uk/southgloucestershire/our-services/will-writing/
Link to information on the Citizens Advice Website
https://www.citizensadvice.org.uk/family/death-and-wills/wills/#:~:text=It%20is%20important%20to%20make%20a%20will%20because%3A,and%20possessions%20to%20be%20distributed