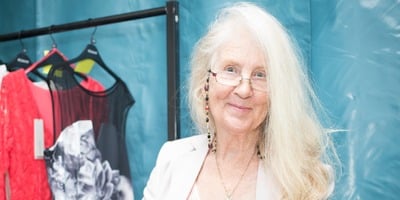 Looking to bag a bargain, declutter your life, or volunteer? You can do so at our charity shop on Margate High Street.
About our shop
Age UK Thanet has a shop located centrally in Margate. It is a great place to find a wide range of bargain clothes, books, DVDs and household goods. We specialise in a wide range of wools, knitting needles and crochet hooks.
To find out more about our shop, opening hours, what it stocks and how to donate items, click here for further details.
Volunteering at our shop
Our shop relies on volunteers for sorting stock, creating interesting window displays, and attending to customers. If you are interested in volunteering with us, please visit our volunteering page to see the charity shop role description and how to get in touch.
To our valued customers. We are sorry to announce that due to the current COVID-19 pandemic it has been decided that our Age UK Thanet charity shop in Margate will be closed from Thursday 20th March until further notice. We are very sorry for any inconvenience caused and we hope to reopen again soon. We would also like to ask those wishing to donate to kindly refrain from leaving bags of goods outside the shop. If you have any donations of food, please could these be delivered to our Communtiy Hub at Randolph House, Zion Place, Margate CT9 1RP. Thank you.