Find out here about activities and events taking place at Age UK Thanet.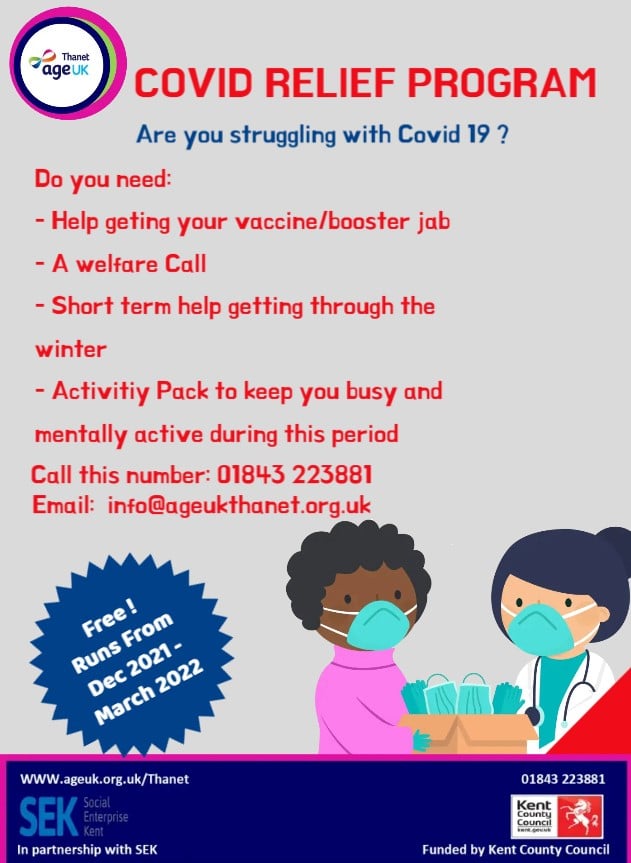 Do you or do you know anyone that has been affected by Covid and needs free help with one or more of our services. Kindly contact: 08143223881 or email us: info@ageukthanet.org.uk.
Regular activities
Are you or someone you know, feeling lonely or isolated? The Telephone Befriender Service is a great way to connect and make a new friendship. Weekly calls from our volunteers can decrease feelings of loneliness, boost morale and form meaningful friendships.
The Telephone Befriender service is a FREE service and all of our volunteers are DBS checked.

For further information, please contact Jessica.urwin@ageukthanet.org.uk or call us on 01843 223881

Come along to our coffee mornings, every Friday 9.30am - 11.30am at our day centre.

Would you like a visit to your home/garden to do an activity, household tasks, shopping, gardening, welfare checks Information and advice or hot meal delivery?