Tea, coffee and chat with friends!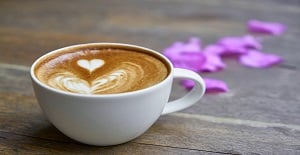 Age Uk Thanet are delighted to be able to bring you virtual coffee mornings every Wednesday morning at 10am.
We may not be able to meet up in person at the moment, but this is a brilliant opportunity to catch up and have a natter with those we have missed over the past few months. Maybe you are new to our coffee mornings or are a carer or volunteer and want to join in. It is easy to join and all you have to do is click on a link we send you. To join us, simply give us a call on 01843 223881.
Also coming soon! Virtual Coffee Mornings for Carers!
Are you a carer needing a break and would like to chat to like-minded people in the same situation? Come and join our friendly team for a virtual chat on zoom coming soon every Tuesday.
Find out about support that is available in your local area and build new friendships all in the comfort of your home!
Further information
Please contact Kirsty Channing at info@ageukthanet.org.uk or telephone us on 01843 223881.