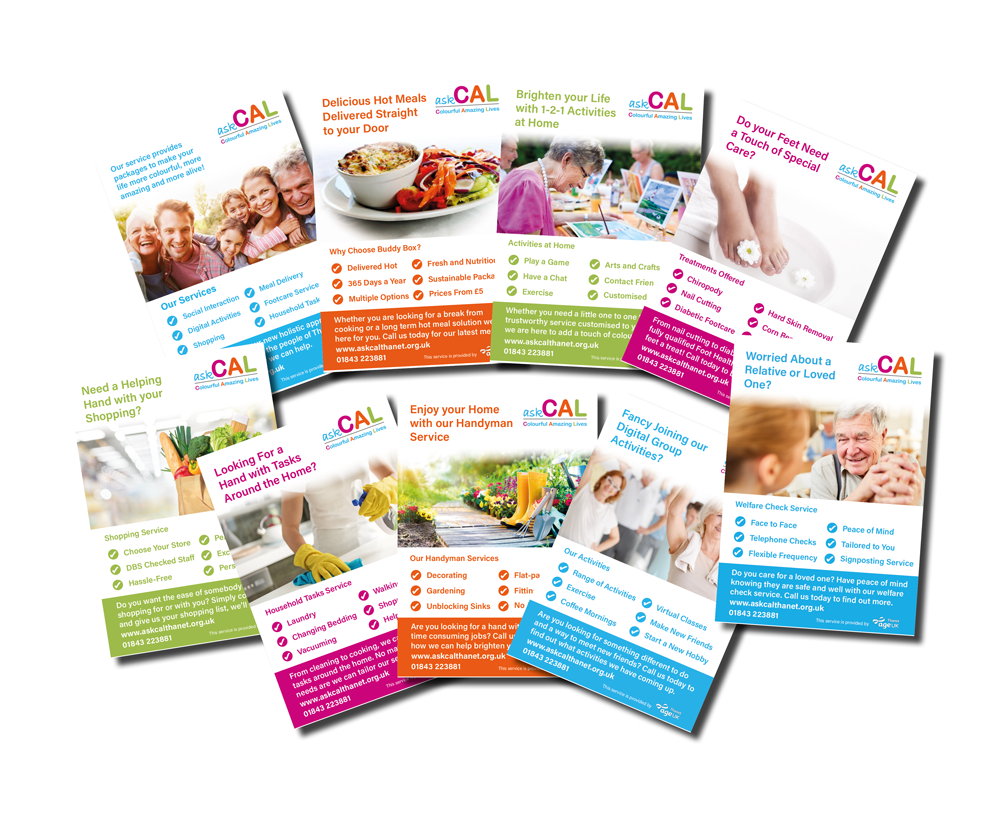 Age UK Thanet has just launched a pioneering and enhanced holistic service called ask CAL (Colourful Amazing Lives) that should allow our members of the Thanet Community 50+ to live their lives their way - whether there is a pandemic or not!
Would you like a visit to your home/garden to do an activity, household tasks, telephone befriending, shopping, gardening, welfare checks Information and Advice, Hot meal delivery? Do you need support re-joining a group or going back to shopping after Covid-19? Do you require transport to get to an appointment? Would you like an Activity Workout Book? Would you like a friendly visit from a support worker to have a cup of tea and a chat? Would you like respite for a loved one who is living with dementia from our specialised team? Whatever you would like then please ring ask CAL 01843 223881 and we will do our very best to support you or find another organisation who can!
Do you need support from our Foot Care Health Practitioner? Clinics are running and home visits to people who are unable to get to the Hub.
These services come with social distancing measures and correct PPE. Some services are chargeable and some are not! The more services you choose the more discount you get!
For further information, please take a look at our sister website askCAL