Our Community Hub is available to hire for events.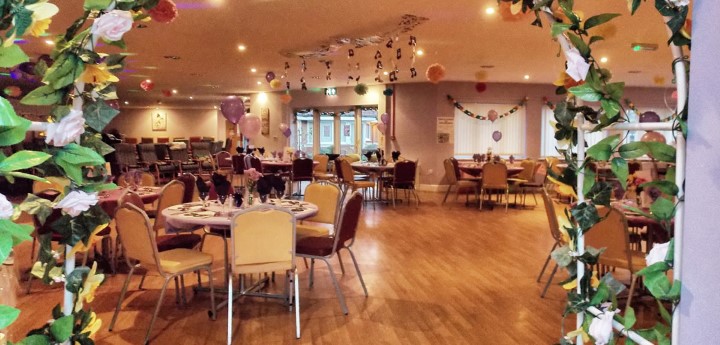 We cater for all occasions, such as parties, weddings, office meetings and funeral wakes.
Availability
The Community Hub may be hired between 4.00pm and 11.00pm Monday to Saturday and is available all day on Sundays between 9.00am and 11.00pm.
Catering
A competively priced buffet (for more information, please see Buffet Service). We can also offer table decorations to suit most occasions, and we have a beautiful outside garden area alongside the function room for guests wishing to go outside.
Hire Fees
Our price for hiring the Community Hub is £30 per hour, and we require a £100 refundable deposit to secure a booking.
For further information or to make a booking, please give us a call on 01843 223881.
See inside our Community Hub