Age UK Thanet's Footcare Clinic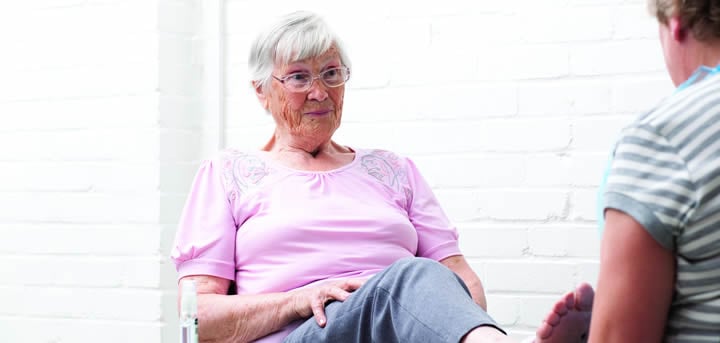 We are more prone to foot problems like corns, blisters and foot infections in later life as the skin becomes thinner and less elastic. But painful or uncomfortable feet aren't a natural part of ageing, and can be alleviated.
Our fully trained foot care specialists can provide a full foot care service in our community hub and also in the comfort of your own home, services include nail clipping and treatment of most foot problems. People with medical conditions such as diabetes and people who take medication can also be treated.
For more information, pricing and booking, please give our office a call on 01843 223881.