Do you love gardening?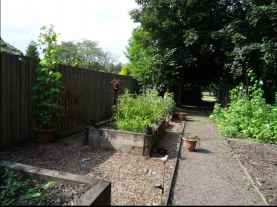 Published on 18 August 2021 04:58 PM
We are seeking keen older gardeners to work with us on a community garden in Leigh. We will be meeting every Tuesday from 1pm to 4pm to support the project at Pennington Hall Park.
From gentle weeding and tidying to bigger projects, there will be tasks for everyone to enjoy.
If you would like to find out more, contact Sarah-Jane Tarn on 01942 615880