Welcome to our New CEO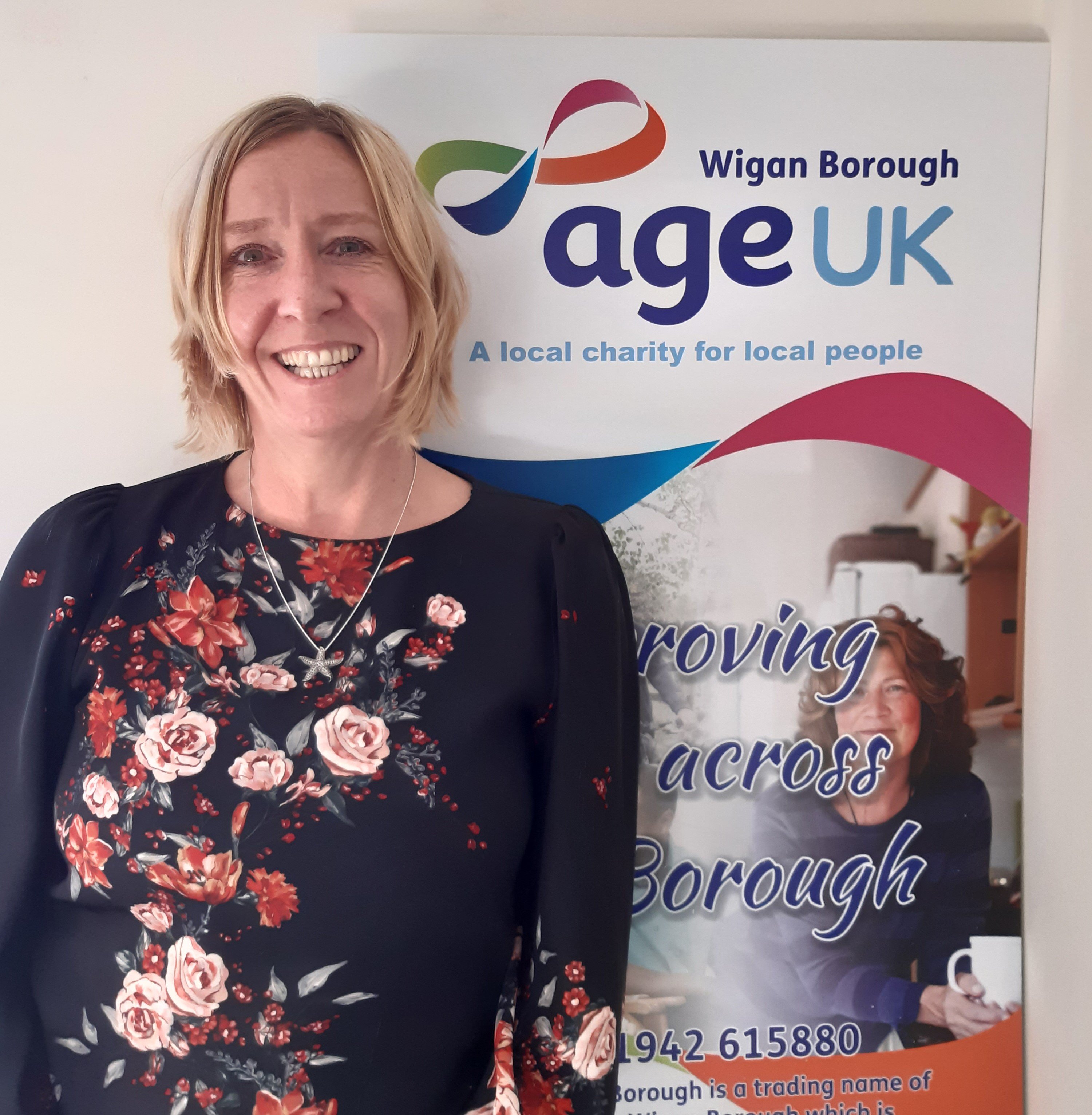 Published on 28 September 2021 10:51 AM
A warm welcome to our new Chief Executive Officer, Bryonie Shaw.
Bryonie says:
I am delighted to have joined Age UK Wigan Borough and I'm looking forward to working with our Board, Staff, Customers and Key Stakeholders in building on the great work already underway and developing the organisation to meet the needs of older people in the Borough.
I've spent the majority of my working career in the North West and most of this has been either in one of the Greater Manchester local authorities or regional social housing providers in various commissioning and senior leadership roles.
Most recently, I was the Managing Director of a small housing association in Cumbria where we provided both general and suporting housing across the whole county, including extra care housing for older people and foyers for younger people in housing need. We also delivered a social enterprise furniture business, providing recycled furniture to support those in poverty and training and work opportunities for local people.
More recently, I worked with a housing association dedicated to accessible housing for all across the country and using its strong relationships with tenants to lobby and influence the government policy of providing more accessible homes to those who need them.
As with a lot of people, my work life changed dramatically during lockdown and I've been working remotely from home since the end of March 2020. I've probably only been in an office three or four times in that period. I know a lot of people have felt isolated over the last 18 months and the work of organisations like Age UK Wigan Borough has become ever more important to support those older people to remain at home to feel supported and healthy.
In the few days I have been at the organisation, I feel lucky to be joining a team of dedicated staff and volunteers and I'm also delighted at the news we recently won the tender for the Handyperson service in the Borough. I believe this is a great start to us developing our service offer more broadly. We are in an increasingly difficult financial environment for charitites to operate successfully and Age UK Wigan Borough will be looking at how we ensure we secure income to enable us to deliver those much needed services, to all older people that need them in the area.
If you would like to contact Bryonie, please ring 01942 615880.