Due to the current coronavirus situation, we are currently only able to install key safes and deliver radiators. Please contact us if you need support.
Get a high quality and efficient service from a trusted handyperson to improve the safety and security of your home.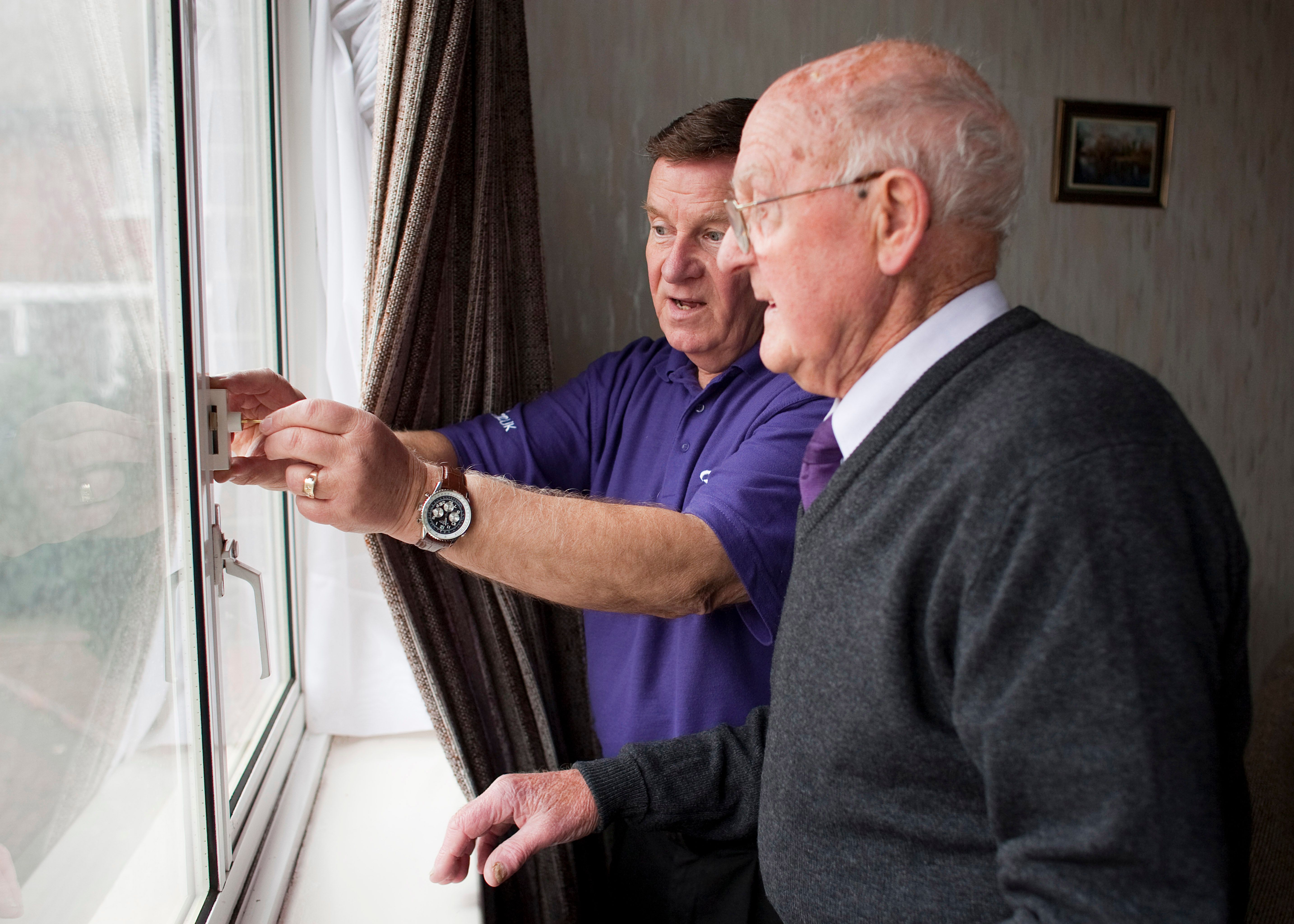 Assistance we can provide includes:
• Levelling flags and pathways
• Key safes
• Hand rails and Grab rails
• Home security and safety
• Putting up shelves, pictures and curtain rails
• Changing light bulbs
Charge
The charge for the service is £20 + VAT* for the first hour and £15 + VAT* for each subsequent hour.
(* Some essential works are assessed as VAT exempt, these generally relate to health and safety in and around the home. All requests are assessed individually. EXCLUSIONS are non-essential gardening (i.e. replacing flags for aesthetic reasons), decorating and large scale house maintenance including re-roofing, plumbing and electrical services.)
We aim for all work to be carried out within 20 working days.
What People Say:
'I think the Handyperson service is brilliant... Nothing is too much trouble and the Handymen are always polite and very helpful. I have recommended them to all friends and family.' Daughter of 93 year old lady living in Wigan.
'As the job was urgent as my husband was returning home after a stroke, I was very impressed that the work was carried out without no delay and very efficiently' 55 year old woman living in Standish.
'When jobs need doing it can be so difficult as we get older knowing who to get but with Age UK to provide this kind of service it makes life much easier' 68 year old male living in Orrell.
'Thank you to the Handyman for helping with the stair rail. This action allowed her [older person] to return home instead of going into a care home.' Occupational Therapist from Wigan Infirmary
For more information, please get in touch:
Telephone: 01942 615880