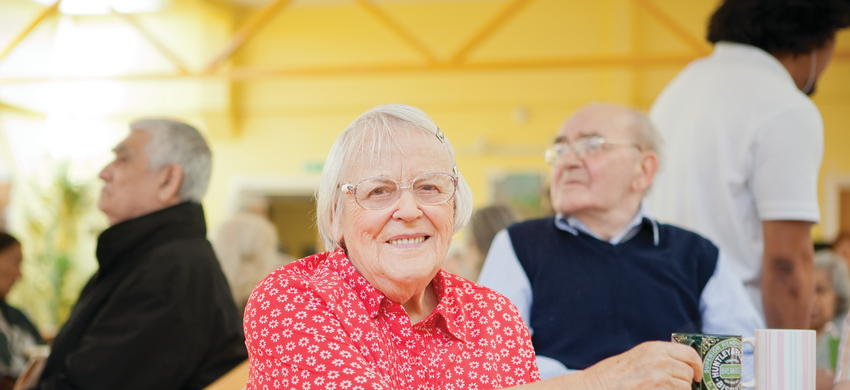 Age UK Wiltshire is a great place to work. Could you bring your skills to our team? See our latest vacancies below.
Working for Age UK Wiltshire
Age UK Wiltshire is a local independent charity with around 60 members of staff, mostly part-time. We help over 1500 local older people every year, offering activities, events, social contact and information. It's a great place to work if you really want to make a difference in people's lives.
Shop Manager, Marlborough | £25,568
This is a great opportunity to develop your retail skills, benefit from experienced leadership and make your impact in a new charity shop venture. There are lots of opportunities ahead with the growth of other shops too!
Fitness & Friendship Project Worker | £22,159
To promote and oversee the provision of Age UK Wiltshire Fitness & Friendship sessions throughout Wiltshire & Swindon to ensure the physical and mental wellbeing of older people.
Assistant Shop Manager, Salisbury | £22,159
We are looking for an Assistant Manager to join our new charity shop in Salisbury. The Assistant Manager assists the Manager with the day-to-day management of the shop, working with them to achieve agreed sales targets to maximise income generation.
Shop Manager, Bradford on Avon | £25,568
We're looking for a dedicated store manager to oversee our new charity shop in Bradford on Avon. The Shop Manager will be responsible for ensuring the efficient and compliant day-to-day operation of the shop, including but not limited to; monitoring and driving sales, managing stock and deliveries, motivate and supervise a team of staff and volunteers to provide a high-quality service.
Trustees
As a Trustee you will provide a strategic lead and oversight for the direction of Age UK Wiltshire. We are looking for people from all walks of life with strategic vision, independent judgement, a passion for helping older people, and a willingness to give time and commitment to represent our organisation and its values. The post is unpaid but will provide you with a great deal of experience and satisfaction.
We are not currently advertising for any paid jobs with Age UK Wiltshire.
Please follow our Facebook page for notifications when we are advertising.