Fitness and Friendship Clubs
Covid19 Update - January 2021
All our Fitness & Friendship Clubs will remain closed until further notice. We will keep the website updated with any further developments.
When we are able to re-open the Clubs and to protect the safety of club members, volunteers and staff, all the necessary safety precautions will be in place at the facility to ensure you can return to activity safely.
These will include, social distancing, hand washing, use of sanitisers and change in club format to avoid using sports equipment/games.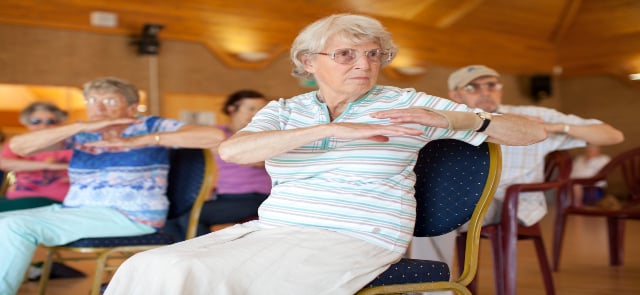 Fitness and Friendship Clubs run across the county providing an opportunity for the older adult to spend around 50 minutes doing Low Impact Functional Exercises followed by time to socialise and wind down with tai chi.
They are social clubs with an emphasis on keeping active and staying healthy.
People who come to the clubs say that they enjoy the club because the exercises help with mobility, in particular where arthritis can result in a stiffening of the joints.
the exercises help release tightened muscles so that shoes and socks can be put on more easily
the clubs provide an opportunity to spend time with others who may be facing similar life challenges
last but absolutely not least, there is a lot of laughter.
All Club Leaders are fully trained having completed Low Impact Functional Exercises training for older adults and First Aid Training. They also attend regular update training to keep their skills and knowledge up to date.