Fitness and Friendship Clubs
Covid19 Update - May 2021
We're delighted to be able to start re-opening our Fitness & Friendship Clubs from June 21st. The first five Clubs that will re-open are: Corsham, Devizes, Ludgershall, Melksham & Warminster.
We will take all the necessary safety precautions to ensure you can return to activity safely.
These will include, social distancing, hand washing, use of sanitisers and change in club format to avoid using sports equipment/games.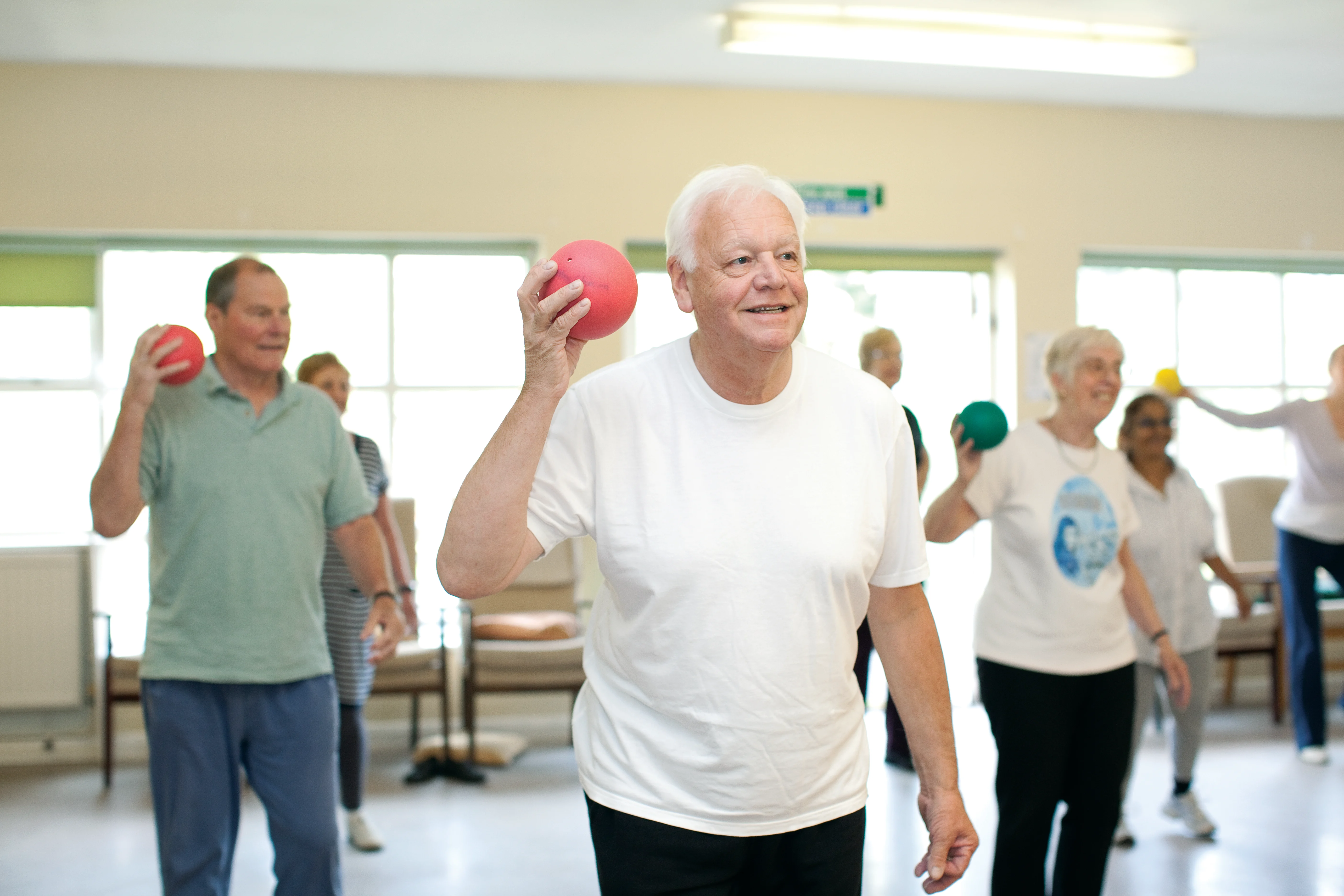 Our Fitness & Friendship Clubs provide a great opportunity for older adults to socialise and stay active. Each meeting includes gentle exercise to help maintain strength, balance and flexibility.
There's also lots of time to enjoy chatting over refreshments.
People who come to the clubs say that they enjoy the club because the exercises help with mobility, in particular where arthritis can result in a stiffening of the joints.
the exercises help release tightened muscles so that shoes and socks can be put on more easily
the clubs provide an opportunity to spend time with others who may be facing similar life challenges
last but absolutely not least, there is a lot of laughter.
All Club Leaders are fully trained having completed Low Impact Functional Exercises training for older adults and First Aid Training. They also attend regular update training to keep their skills and knowledge up to date.
For general enquiries about the Clubs or our Fitness & Friendship service, please contact Carole Ostaszewska at:
Clubs Re-Opening June 2021
Corsham

Devizes

Ludgershall
Melksham

Warminster
Online Fitness & Friendship Club
For those people who would like to stay active but can't get to one of our other venues.

The sessions will include:

Welcome & Intro
30 mins of gentle, beneficial & FUN exercises
Short break for refreshments & chat
Quiz
End with a short Tai Chi (Qi Gong Shibashi) session
Feedback & question time

We would love to see you there!

Please contact Tracey Jones to confirm your interest
Join our team of Fitness & Friendship volunteers!
We're looking for people to join us and lead or help at one of our growing network of Fitness & Friendship Clubs.