Walking the walk for nearly ten years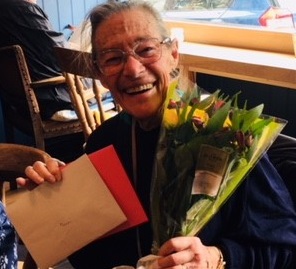 Published on 02 October 2018 04:37 PM
Our Friday walk volunteer Marion Weaver, 87, has been tireless in her efforts for Age UK BANES. Every Friday, for almost ten years, she has led walks for us in and around Bath as part of our programme to improve older people's physical and mental wellbeing.
Now that she has decided to step down we felt we had to say thank you for all her efforts.
"Marion has a real sense of joie de vivre and has been a fantastic walk leader," says Active Manager Sarah Talbot. "Her spirit and energy are an inspiration to us all."