Want to hear more from us?
Find out all our news, views and campaigns here.
A Guide to Later Life in Bath & North East Somerset
We are pleased to share our first comprehensive guide to later life which highlights all our services as well as information on finances and finding the right care.
Our Guide to Later Life in Bath & North East Somerset
Take away a copy
Want to work for us?
Work right in the heart of the community and gain key skills by becoming a paid Wellbeing Support Worker.
"I feel proud to work as part of such an incredible team. It is a privilege to meet and support so many older people and I love how diverse and flexible my days are. Knowing my visits make such a difference to so many, is beyond rewarding."
How we are supporting you
Help at home
Are you finding it hard to care for yourself or a relative? We offer up to 6 weeks of free support in an older persons home, which can include shopping, cooking and housework as well as liaising with GP's and other services in the area.
Information & Advice
You might be worrying how you will heat your home this winter or need advice on a relatives care. Our Information & Advice team have a wealth of experience dealing with any issues that affect later life, so let us put your mind at rest.
Keeping you connected
The Pandemic has made some people feel increasingly isolated and lonely for many reasons. So whether you want to learn how to video call your family, find local support groups or you'd like a regular chat with someone, don't hesitate to contact us.
How you can support us
Volunteer with us
Our volunteers have been delivering shopping, telephoning lonely older people, delivering activity packs, doing doorstep chats and generally doing good in the community. If you have some time to give we would love to hear from you.
Donate today
We are deeply concerned. 48% of people who answered our survey said they had lost confidence with many more worried about the future. Please donate today to our Confidence Appeal.
Fundraise for us
We need your support more than ever during the pandemic. So whether you run, bake, cycle or make, we have lots of fundraising ideas for you. You can be sure, your money will go back into helping the older people in your community.
News For You: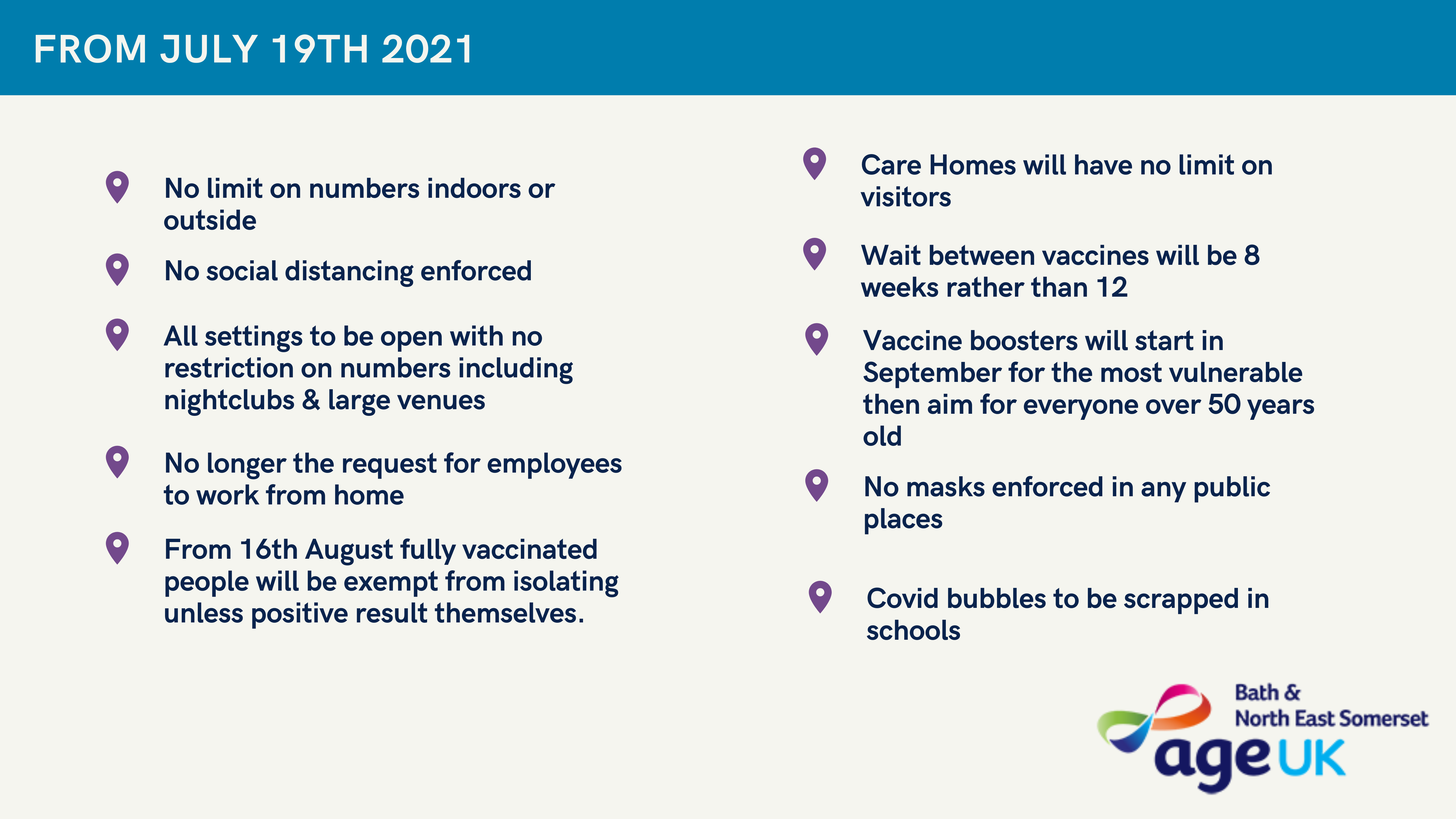 Latest News
Published on 09 August 2022 02:00 PM

Information at your fingertips... We are excited to announce the arrival of our new team member Vera, our brand-new...

Published on 29 November 2021 11:00 AM

Despite many of us getting together to make up for what we lost last Christmas it is still an uncertain and worrying...

Published on 15 September 2021 02:11 PM

Do you love to knit? Each year we send thousands of little hats to Innocent and they put those little hats on their...