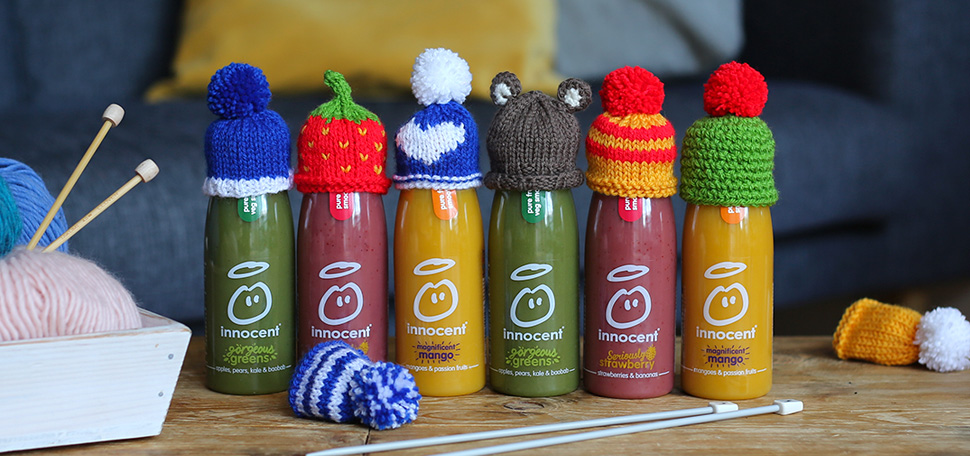 Whether you're a knitting ninja, purling pro, crochet connoisseur or just keen to have a go, it's time to get wild about wool and join the Big Knit!
What is the Big Knit?
The Big Knit is the campaign that we run with Innocent Drinks where we ask you to knit little woolly hats which then go on to their smoothies. For every smoothie sold, we receive 25p and we have a target of 6,000 hats to reach.
How to get involved
We'd love you to knit lots of lovely little hats for us and no matter what your level of experience, producing one couldn't be easier.
Hand in your hats
Once you've finished your little woolly works of art, drop them off or post them to:
Age UK B&NES, 18 Kingsmead Square, Bath, BA1 2AE.
Our reception is open 9.30am to 3.30pm Monday to Friday.
Knitting groups
If you are a member of a knitting group and would like to help, please get in touch.
How does the Big Knit help?
The money we raise from the Big Knit helps us be there for older people who are feeling lonely and isolated, so get those knitting needles out and give us a hand!
Thank you