Currently we are unable to visit face to face but we are keeping in regular contact by phone and doorstep support. volunteering@ageukbanes.co.uk 01225 466135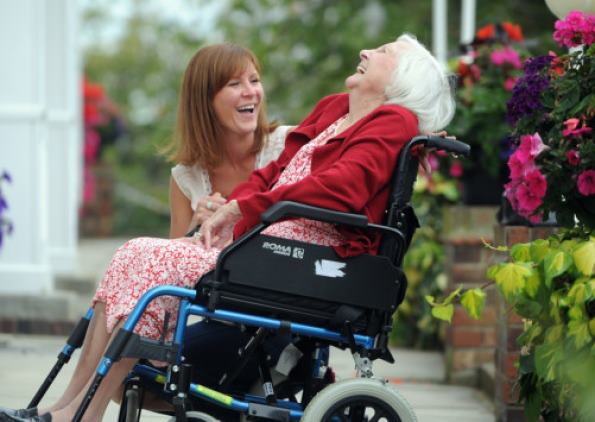 Our befriending service provides friendship and support for older people in Bath and NE Somerset to ensure they do not become lonely or socially isolated.
Age UK B&NES can help an isolated older person to find a friendly volunteer who will come and visit once a week for about an hour for a chat or perhaps to provide company on a short walk or the occasional outing. A listening ear can make a big difference, particularly for those who are housebound or have mobility difficulties.
This role is enjoyed equally by our befriending volunteers who are trained and supported by us. Feedback from both recipients and volunteers has highlighted solid relationship building and good improvements in wellbeing levels.
How can I be referred to the Befriending Service?
Complete and return the form below
OR
Call us to refer yourself
OR
Ask a health or social work professional to refer you
How can I volunteer for the Befriending Service?
We are always looking for volunteers who are friendly, kind and good listeners. All volunteers are security checked, fully trained and supported in their role.
What people say about our service
"I love being an Age UK befriender because you can make such a difference to someone who is feeling lonely and isolated. It's about friendship and knowing they get real benefit from your visits. I would highly recommend becoming a befriender to anyone and the training that Age UK B&NES provide is excellent." ~ Nichola Linton
Barbara & Nina: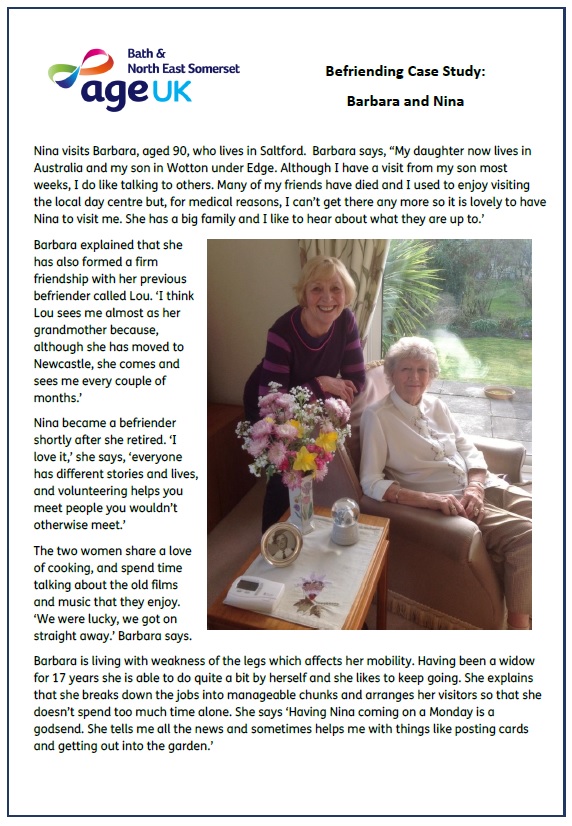 Edith & Patsy: