We have had to close our day clubs for a while but we are still here to help by phone and door step support. Call 01225 466135 or email reception@ageukbanes.co.uk
Make new friends and have a fun day out. We run day clubs across Bath and North East Somerset.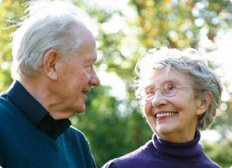 Our day clubs provide fun and friendship, especially for older people who find it difficult to get out and are 60 years or over. All our day clubs, which are run by paid staff and supported by volunteers, offer recreational and social activities, companionship, outings and talks. We also offer access to our Information and Advice service.
It is a great opportunity to make new friends. You can enjoy a two course hot lunch, and tea and coffee throughout the day.
If you cannot get to a day club on your own, our minibus may be able to collect you and take you home. It has a tail lift for people in wheelchairs and those who have difficulty in climbing steps.
To attend our day clubs, people can be referred by their GP, social worker, a carer or member of the family, or a person can refer themselves.
We also run a weekly coffee drop-in and lunch club at our St Michael's Centre in Bath. More information on these can be found under the 'Your Activities' section of the website.
Our day clubs are based at:
St. Michael's Centre, Bath (BA1 1SG)
Mondays, Thursdays and Fridays
Hawthorns Lane, Keynsham (BS31 1BF)
Tuesdays and Fridays
Orchard Community Hall, Midsomer Norton (BA3 2RB)
Mondays and Thursdays
There is a charge for attending the day club. This includes the meal, refreshments and possibly transport if required.
To find out more and how to book a place, please contact us on the details below.
Phone: 01225 466135
Email: reception@ageukbanes.co.uk
How can I volunteer at the day club?
We are always looking for volunteers who are friendly, kind and good listeners. All volunteers are fully trained and supported in their role.