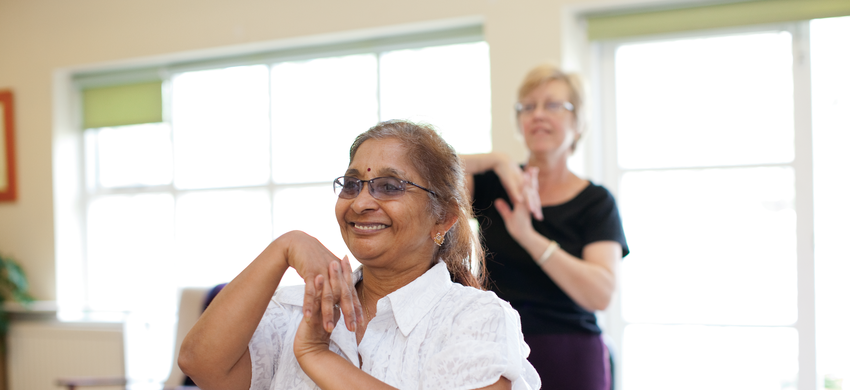 When: Every Tuesday 2:30pm-3:30pm
Where: Belvedere Community Centre, Mitchell Close, Belvedere, DA17 6AA
Our Tai Chi classes can help you improve your overall fitness, balance, and strengthen muscles. Practicing Tai Chi can also be relaxing through its use of deep breathing and gentle flowing movements.
How to join:
To join, please register your interest by calling our main office on 0208 300 0883 or fill out our online form (On "Service Required", please select "Active Living").
Please note that in your first session, you will also need to fill out a form for the instructor.
Cost: £6 per class (first session free).
How does our payment system work?
Payments for our activities are taken monthly and retrospectively for classes attended in the month before.
For example, if you attend 3 fitness classes in May. We will charge you £18 in June.
We take a register at every class, and you will only be charged for sessions you attend. After your first session, you will be contacted to see if you would like to continue the class and we will ask for card details to be kept on file on our secure system.