Volunteer Vintage Tea Party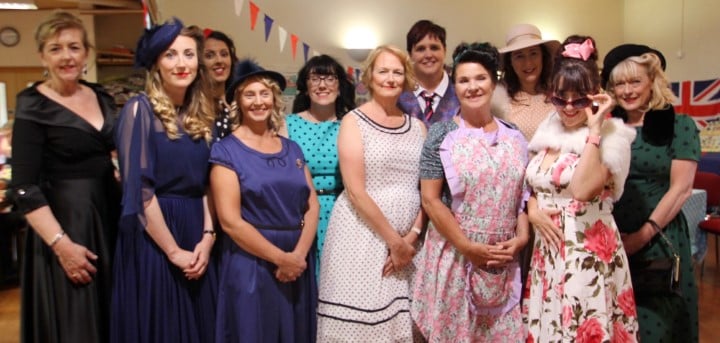 Published on 29 July 2019 04:33 PM
The event, part of the celebrations for National Volunteers' Week, was held at Age UK Bolton's Learning and Activities Centre on Cross Street in Farnworth. With the Centre decorated with patriotic bunting and other memorabilia, the event certainly took guests back in time. To set the scene for the afternoon, guests were served a glass of Pimms on arrival and shown to their seats by staff in vintage costumes.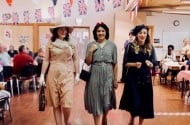 In order to make this an extra special event for the volunteers, Age UK Bolton staff took to the catwalk and staged a vintage fashion show, modelling fashions from the 1940s and 1950s. Hair and beauty services were provided free of charge by All That Glitters beauty salon based in Farnworth. Volunteers were also treated to a display of Swing and Rock and Roll dancing from Teresa and Trevor of local dance school 'A touch of class'.
Heather Crook, Operations Director, and compere at the event said: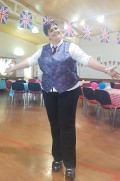 "Each year we like to take the opportunity to thank our wonderful volunteers by staging an event. This year it struck us that we could use a collection of vintage clothing which our Volunteers in Care Homes Co-ordinator uses in reminiscence events in local care homes. We thought we could 'bring the clothes to life' by staging a fashion show and, with staff members modelling the outfits, bring a little bit of fun into the event too. I'm pleased to say it was a very successful event, enjoyed by volunteers and staff alike.
Being a successful charity we simply could not function without our volunteers. They come from all walks of life and by giving some of their free time they make such a difference to the day to day lives of those they support. We are always looking for more volunteers to join our team, there are roles for befrienders, both in an older person's own home or in local care homes. We have more specialised roles in our Learning & Activities Centre too. By becoming part of the volunteering team at Age UK Bolton, you would be joining a large group of likeminded people all willing to make a difference in their local community. Give it a try, we'd love to hear from you."
Further information on current volunteering opportunities at Age UK Bolton can be found on our volunteering page, emailing us at volunteering@ageukbolton.org.uk or calling Heather on 01204 701525.