We offer an attractive and imaginative range of services and activities at community-based venues (including local libraries, community centres and churches etc.), throughout Bolton.
You can download a list of our current comunity activities here
Together While Apart Facebook Group
The 'Together While Apart' private Facebook Group is all about keeping our valued supporters and volunteers, connected during these uncertain and ever-changing times.
Through 'Together While Apart' we hope to bring you a range of interesting and varied activities that you can join in from the comfort of your own home – all designed with the purpose of helping each and every one of us to manage our own physical and mental health and wellbeing through the months ahead.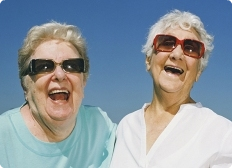 All services and activities are led by specially recruited, trained and appropriately skilled and experienced volunteers.
Our aim is to enable and support older people to remain active (both physically and mentally) and independent within their own communities.
All of these services and activities have been set up in response to the demand from older people themselves. Please note that there may be a small charge for some services/activities.
Please note, too, that we're always adding to the range of services and activities available within local communities.
Typically, these include:
Keep fit and other exercise classes
These range from weekly gentle and chair-based exercises to walking football, pilates, Tai Chi, line dancing, health talks, weight management classes and more. Download a full list here.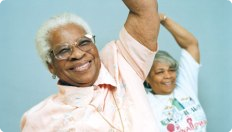 Special interest and hobby groups
These provide an ideal opportunity to indulge in a new interest/activity in the friendly company of others.And you'll benefit from the guidance, support and encouragement of a skilled and experienced volunteer.
Currently available groups include card-making, mixed crafts, modern art, painting, knitting, computer sessions and more.
Alternatively you could click on the image on the left which has been complied printed and produced for us by our partners Home Instead Bolton. It is specifically designed for Bolton's residents who are 50+. We would like to thank Home Instead who have produced the guide as it contains 130 different events and regular activies to enable people to remain mentally, physically and socially active and young at heart to make the most of their later years. It includes coffee mornings, afternoon teas, lunch clubs, creative and learning activities, and dance and fitness for everyone from Walking Football to Chair-based exercise. Many of the activities are free and others carry a small cover charge. For your free guide, please pop in to see us either at The Square or our Farnworth Centre or call Home Instead Bolton on 01204 565065 or email enquiries.bolton@homeinstead.co.uk
Intergenerational initiatives
Through our established partnerships with local schools etc., we have a small number of inter-generational initiatives. These bring together younger and older people to share experience, learning and enjoyment. At the same time, they help to challenge stereotypes and break down barriers between the generations. Click here to see more details
Lunch Groups
Our borough-wide network of weekly lunch and leisure clubs provides the perfect opportunity for a good quality and good value meal,

a choice of social activities and relaxed social contact in a friendly and welcoming environment.
Volunteering opportunities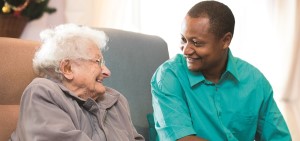 What better way to stay active, fit and healthy than to join our team of community-based volunteers?
We need volunteers to support our existing range of services and activities and, especially, to help us develop new activities.
Please visit our volunteering opportunities page for more information
Help us to set up new services/activities in your community
We're keen to set up new services and activities in response to the changing needs, circumstances and aspirations of older people in local communities. If you, or any organisation that you're involved with, have any ideas that you'd like to discuss or just to explore with us, we'd be delighted to hear from you.